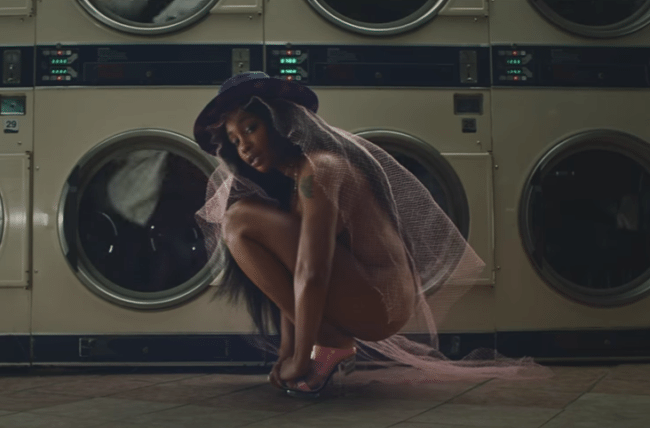 SZA has been on a roll and for all the right reasons. Finally releasing her long-awaited debut album, CTRL, that fans have been waiting ages to hear, the singer has a lot to celebrate. Making a top 3 debut in the Billboard Top 200, SZA's brand new LP has been the talk of plenty of conversations for its rawness and relating content.
Keeping the promo train going for the body of work, today calls for the premiere of the album's first single, "Drew Barrymore." Releasing the record a few months ago, and even receiving some praises from the actress, herself, the "Drew Barrymore" music video only further hits home the message that SZA is conveying with her one of a kind approach and feeling.
Letting her hair down, getting sexy, and providing everything in between, the icing on the cake comes with a cameo that many viewers will love to see. 2 for 2, with stellar visuals for the fresh era of music, SZA is killing it in the best way possible. Giving us more, check out the music video for "Drew Barrymore," below.