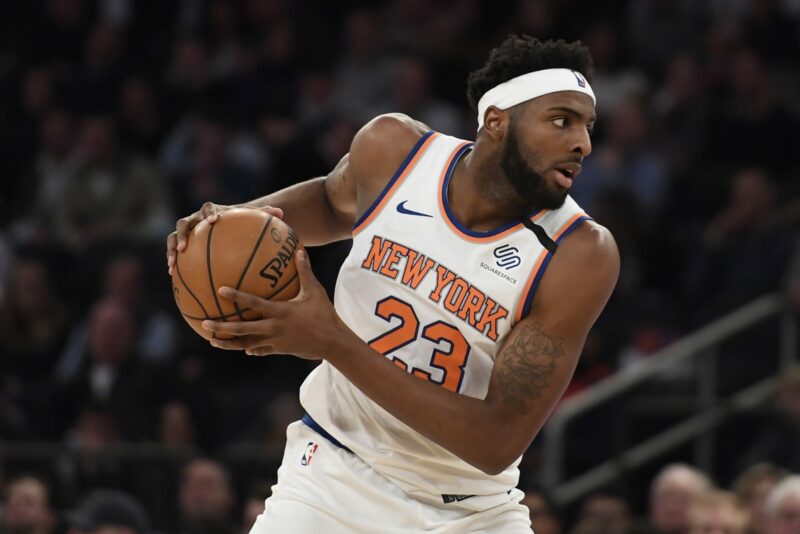 New York Knicks center Mitchell Robinson has undergone surgery to repair his right thumb which was fractured. He left the team's 116-105 loss to the Washington Wizards with what was called a sprained thumb on Wednesday night. Robinson is a key member of the Knicks and losing him is a blow to the team. The team has said that they will reevaluate Robinson in three weeks and go from there based on how he has healed after surgery. With Robinson out backup centers Jericho Sims and Isaiah Hartenstein will likely see increased roles and minutes.
Knicks say center Mitchell Robinson will be re-evaluated in three weeks after undergoing surgery to repair a fractured right thumb.

— Shams Charania (@ShamsCharania) January 19, 2023
So far this season with the New York Knicks, Mitchell Robinson is averaging 7.2 points, 8.9 rebounds, 1.0 assists, and 1.8 blocks per game. He has paired those numbers with a field goal percentage of 67.4 percent and a free-throw percentage of 50.6 percent. His defense will be sorely missed in the time that he is out, but his recovery is important for the team when they close out the season. The Knicks hope to be an NBA Playoff game this season. New York is currently the seventh seed with an overall record of 25-21. That would have them in the play-in games if the season ended today. We here at Def Pen Sports wish Robinson the best in his recovery and eventual return to the court.