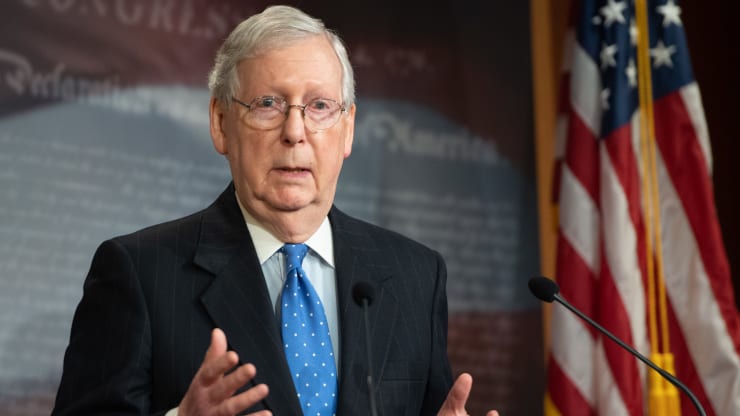 Senator Minority Leader Mitch McConnell has been hospitalized after he reportedly tripped and fell at the Waldorf Astoria in Washington, D.C. on Wednesday night.
"This evening, Leader McConnell tripped at a local hotel during a private dinner. He has been admitted to the hospital where he is receiving treatment," David Popp, a spokesperson for McConnell, said.
On Thursday morning, Vito Maggiolo of the District of Columbia Fire and Emergency Medical Services Department reportedly confirmed that an "adult male" was transported from the hotel to a nearby hospital after tripping and falling. However, Maggiolo did not describe the condition of the patient at the time of the fall.
McConnell is not the only member of Congress to be hospitalized recently. Earlier this week, Senator Dianne Feinstein was released from the hospital after being treated for shingles.
"I want to thank everyone for the well wishes and the hospital staff for providing excellent care. I'm recovering at home now while I continue receiving treatment and look forward to returning to the Senate as soon as possible," she tweeted.
Elsewhere, Senator John Fetterman was recently hospitalized for clinical depression.
"John is well on his way to recovery and wanted me to say how grateful he is for all the well wishes," Fetterman's chief of staff, Adam Jentleson, said.