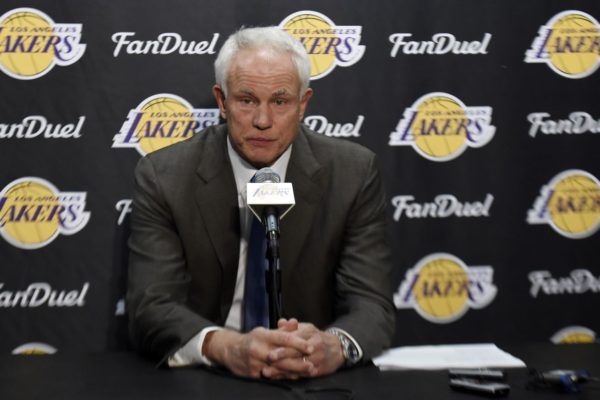 The 2016 NBA Draft Lottery is nearing closer. On May 17th we will see who will lock up the no.1 pick and we will also watch angry fanboys shout "The Fix is in!" while simultaneously quoting DJ Khaled.
"They don't want us to get the no.1 pick" I'm sure they had this event specifically to get you mad.
As the Lottery nears, we will be treated to knowing who will represent what team. We know Isaiah Thomas is repping the Boston Celtics, nice choice. The Lakers however are being boring and it will be Lakers GM Mitch Kupchak on the chair.
General Manager Mitch Kupchak will be the one making the trip out to New York on May 17 to represent the Lakers at the NBA Draft Lottery, the team announced on Friday.

After finishing last season with the NBA's second-worst record, the Lakers have a 55.8 percent chance of keeping their pick in the top three. However, should their ping-pong balls land them with the fourth selection or lower, the pick will be sent to Philadelphia as a result of the 2012 trade for Steve Nash.
In past years they've had Byron Scott and Laker legend James Worthy on the chair. They screwed up already and it's not even the lottery.
You know who it should've been. Magic Johnson! I'd happily watch Magic smiling no matter what, most likely live tweeting it. Oh man imagine the tweets he would blast out during the Lottery. Talking about how great the Draft class is and saying the Lakers will be back. I can see it now.