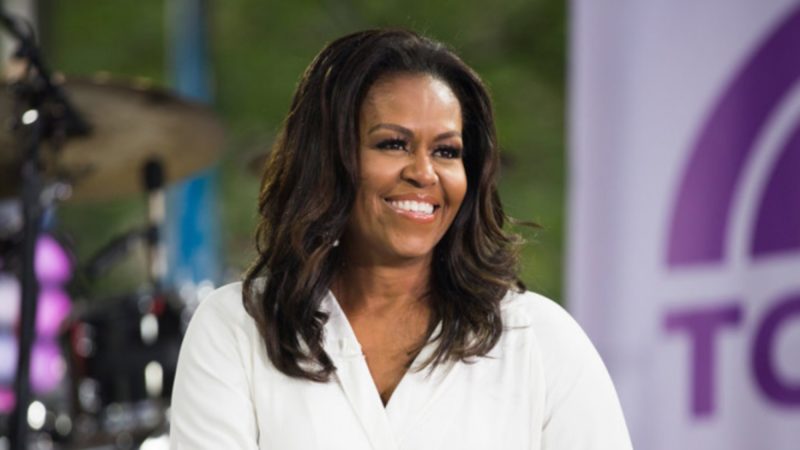 She's attempting to back to back! Four years after releasing her bestselling book, Becoming, Michelle Obama is set to deliver her second book, The Light We Carry, this fall. The former First Lady's second literary effort will reportedly explore her recent inner self-reflections while celebrating the "richness and potential of the world around us."
"Like so many of you, I've spent a lot of time these past few years thinking about how to keep myself centered in a world filled with so much uncertainty. That process of reflection actually led me to start writing again—and today, I could not be more thrilled to tell you about my new book, The Light We Carry," Obama wrote on Instagram.
"This book is a collection of stories and practices that have helped me sort through all the challenges and questions that keep us up at night: How do I know I'm good enough? How do I bring my whole self to the table? How can I overcome my fears?"
November promises to be a big month for new releases of all kinds. Creed III will debut in theaters, Marvel will unleash Black Panther: Wakanda Forever and Michelle Obama will debut her newest book on November 15. Check out her quick video announcement below to learn more about her forthcoming work.