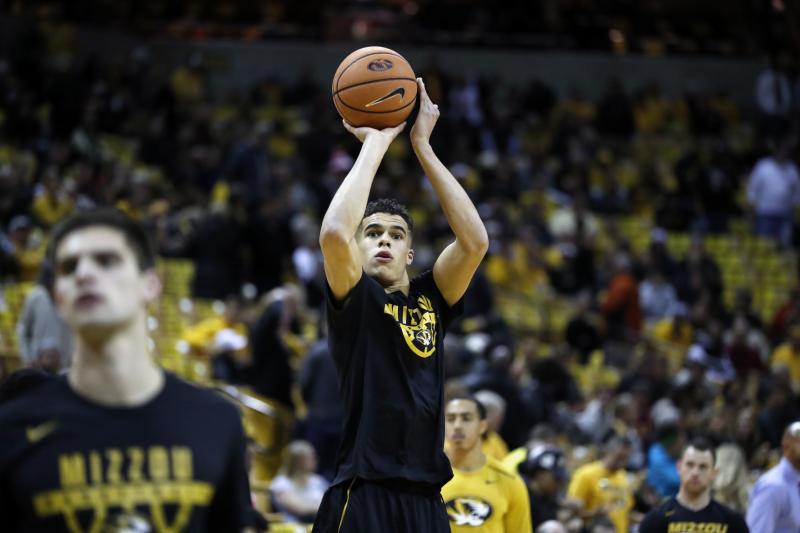 Michael Porter Jr. for the first time since his back surgery has spoken himself and believes "there is a good chance" he returns this season. Rumors have been circulating for months now that this was a possibility and Porter Jr. himself has now possibly turned them into reality. Porter Jr. has been cleared to return to practice but it still being held out of contact at the moment. During his time in front of a microphone, he said he had zero concerns about reinjuring his back.
Porter says he's meeting with a doctor next week, hopes the doctor clears him to play. Would like to get a couple games under his belt before an NCAA Tournament game. "I feel better right now than I've ever felt."

— Will Jarvis (@willyfrederick) February 9, 2018
If Michael Porter Jr. is able to return it could transform Missouri into a possible Final Four contender. Porter Jr. is that good and can instantly once the rust is shaken off transform a team that's done well to be 16-8 with the loss of him and guards such as Blake Harris and Terrence Phillips. If he is able to return and get a few games in before tournament time, we could be looking at a whole new Missouri team. Cuonzo Martin probably won't win coach of the year but the job he has done with this team should at least give him some consideration. And if you give him one of the best not just freshman in the country but players in the country, Martin will have himself a dangerous team come March.