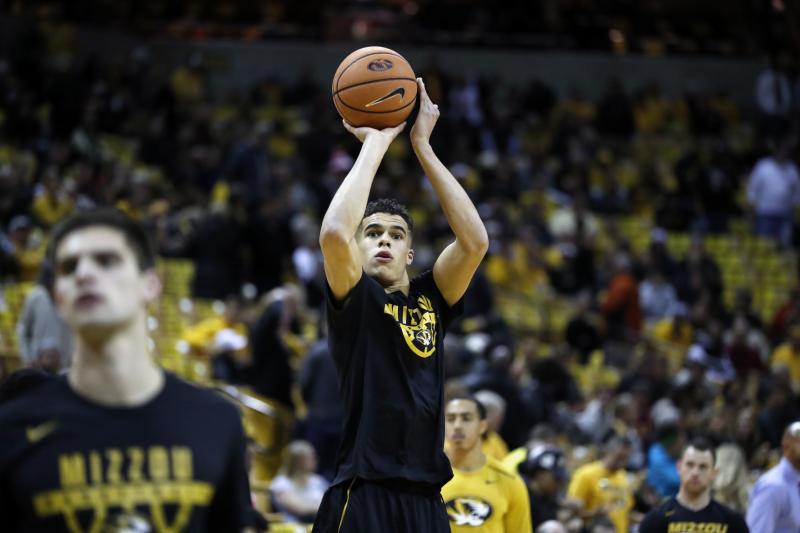 Michael Porter Jr., a projected top three pick in next summers will likely miss the rest of the season after undergoing surgery on his L3-L4 spinal discs. The projected recovery time is three to four months according to the Mizzou Hoops Twitter account. Porter Jr. is expected to make a complete recovery and should be healthy once combine and workouts roll around for next year's draft if he indeed decides to enter after the completion of his freshman year. Porter Jr. only played two minutes versus Iowa State in the team's opening game before exiting.
Statement from #Mizzou:

Michael Porter, Jr. will undergo surgery on Tuesday, Nov. 21, in Dallas, Texas. The procedure, a microdiscectomy of the L3-L4 spinal discs, has a projected recovery time of three-four months and will likely cause him to miss the remainder of the season.

— Mizzou Basketball (@MizzouHoops) November 21, 2017
Missouri was expected to finish in the top half of the SEC with the addition of Michael Porter Jr. and his brother Jontay. Two other freshman point guard Blake Harris and Jeremiah Tilmon along with Jontay will need to pick up more of the slack now. Missouri still has enough talent with those freshman and upperclassmen to battle for a tournament spot but it will likely be tricky. The team is traveling to Orlando this week for the Advocare Invitational and will have the chance to pick up a quality win or two that could look nice to the committee come Selection Sunday.
With Porter Jr. likely to miss the remainder of the season it will be interesting to see how much he works out before the draft in front of scouts and GM's. The injury should not affect his stock with the injury coming so far out. Porter Jr. should ultimately still be a top 3-4 lock, it is just unfortunate there will not be more tape on him at this level.