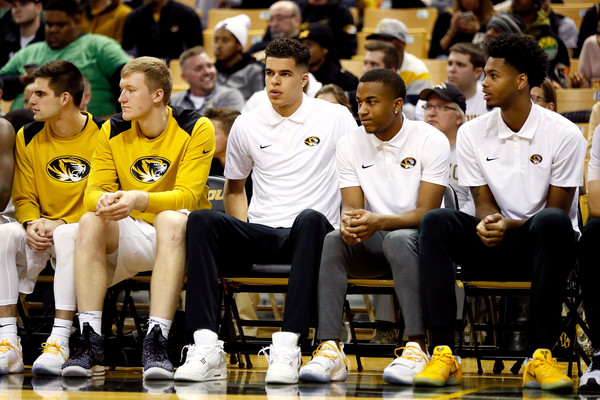 Michael Porter Jr was touted as one of the best freshmen coming into the season and was expected to make Missouri a real threat in the SEC and later in March. The hype and excitement for the freshman forward were quickly squashed after Porter suffered a back injury that led to a surgery that normally requires 3 to 4 months of recovery. It looked as if Porter ever playing for Missouri could never happen.
Fast forward to early February where Porter in a rare media appearance and stated that he would love to be able to play a few games with the Tigers before the postseason. February 22nd would feature excitement for the Tiger faithful as the story broke that the Freshman phenom was indeed clear for basketball activity.
Missouri freshman Michael Porter Jr. has been fully cleared for all basketball activities, per a source.

— Jon Rothstein (@JonRothstein) February 22, 2018
Missouri Tiger fans may just get to see why the number two ranked recruit was so highly touted coming out of high school. Michael Porter Jr will get the chance to prove that he hasn't lost a step to NBA teams after the back injury. Porter will get to return to practice, but there is no word on when fans will get to see him in action. Missouri is tied for third in the SEC at the moment and could be getting ready to add some serious firepower to their lineup right before March.
Porter is still expected to be a high lottery pick should he decide to jump to the NBA after his shortened freshman year. He has made it clear to people that he has not yet made up his mind about that, but it would be hard to imagine him passing up a top lottery selection.