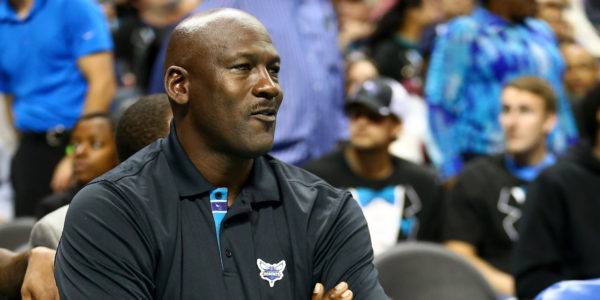 A native of North Carolina, Hornets chairman Michael Jordan acted quickly to help provide relief for those affected by Hurricane Florence. The six-time NBA Champion has donated a total of $2 million, splitting it evenly between the American Red Cross and the Foundation For The Carolinas' Hurricane Florence Response Fund.
In a telephone interview with the Associated Press, the Hall-of-Famer spoke on the devastation of the natural disaster:
"It just hits home. I know all of those places: Wilmington, Fayetteville, Myrtle Beach, New Bern, and Wallace, which is where my father is from. So quite naturally it hits home, and I felt like I had to act in a sense that this is my home."

"At the end of the day, it makes you think about the path that you have taken, and where your life has taken you. And I just feel like, well, maybe if I can help in some sort of way all of the people, and all of the places, that have helped me along the road."

"I have been one of the lucky ones to move on and build an unbelievable career. It just makes it a little more special when you can actually help out an area you know very, very well."
Jordan, along with the Hornets organization and the NBA announced prior to the hurricane their plans of relief efforts and have kept delivered. Over 100 members of the Hornets organization will help pack disaster food boxes at Second Harvest Food Bank of Metrolina in Charlotte on Friday. The food boxes will be shipped to Wilmington, Fayetteville and Myrtle Beach to be distributed to those directly impacted by Florence.