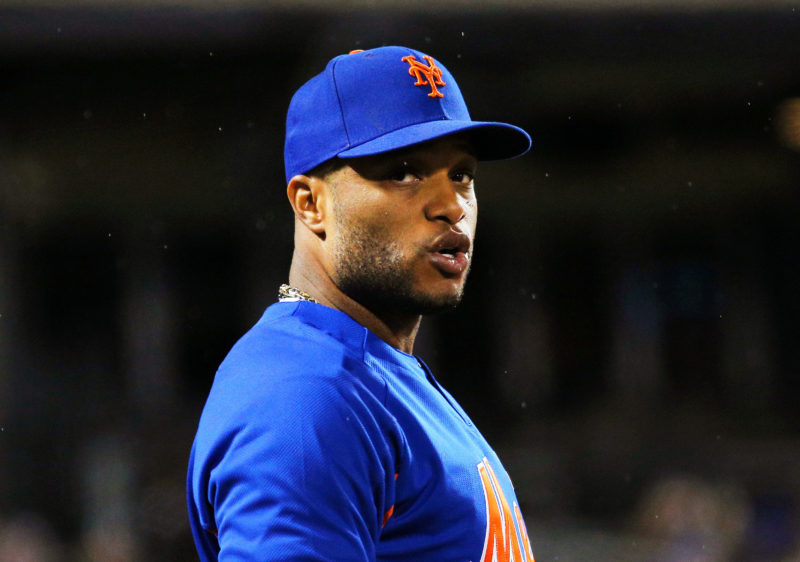 The New York Mets Second Baseman Robinson Cano made history tonight after attaining a new career feat after capturing his 2,500th career hit. Cano became the 101st player in Major League Baseball history tonight by accomplishing this feat, where he joins a list of names with players like Pete Rose, Ernie Banks, and Miguel Cabrera. Cano now enters a shallow list of players who will try to reach 3,000 hits before their careers are over alongside Cabrera who is at 2,712 career hits.
Exclusive company. 2?,5?0?0? pic.twitter.com/deAB6vTpog

— New York Mets (@Mets) May 8, 2019
Cano managed a ground-rule double which allowed him to reach the 2,500 mark, as he cruised into the second base he was laughing, considering he just missed a home run. The double came off of San Diego Padres rookie pitcher Cal Quantrill in the first inning of the Mets contest with the Padres at Petco Park.
Being from the Dominican Republic, Cano is only the sixth player in history to accomplish this historic feat. He joins the likenesses of Adrian Beltre, Albert Pujols, Vladimir Guerrero Sr. (not to be confused with the rising star Vladimir Guerrero Jr. who was recently called up), Julio Franco, Manny Ramirez, and now Cano. As mentioned above, he looks to get on an even more shallow list by reaching 3,000 career hits.
Cano recently joined the Mets this year after being traded to the Mets from the Seattle Mariners where he spent the last five years. Cano's 2019 season has treated him to a .240/.380/.298 slash line with only three home runs and 11 RBI's over 32 games. Cano is on a Mets team that is currently being led offensively by their own rookie phenom, Pete Alonso who has been tearing it up. He is currently in his age 36 season signed all the way through the 2023 season which would make him 40 at the end of that season.