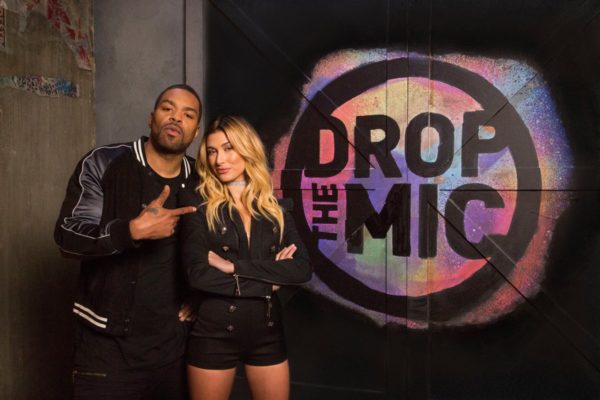 We know Method Man for his musical contributions to the Wu-Tang Clan and his hits as a solo artist. Furthermore, we have even witnessed his talents as an actor on the big screen. Well, we're about to see even more of him as Method Man has expanded even further due to the rapper landing a new gig over a TBS!
That's right, the "All I Need" rapper is heading over to TBS as the host for their brand new television show, Drop The Mic. Alongside Hailey Baldwin, the duo will serve as hosts as various celebrities come together for a battle rap competition that ultimately leaves one victorious.
Via Deadline:
"Drop the Mic is a funny, authentic, high-energy series that brings together hip-hop, comedy and pop culture in a way we've never seen before," said Michael Bloom, SVP Unscripted & Special Event Programming at TBS. "Method, Hailey, James, Ben and their team will make sure our celebrity competitors bring their 'A' game to the stage."
Airing on May 2 and having Carpool Karaoke's James Corden serve as 1 of 4 executive producers, guaranteed hilarity is bound to ensure. Already shaping up to be a winner, we can't wait to tune in.