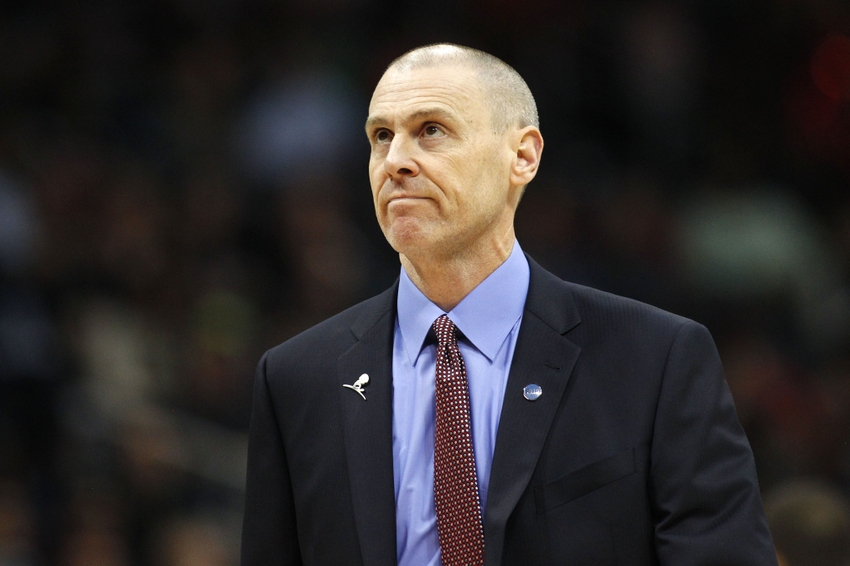 Though the Dallas Mavericks have begun ushering in a brand new era this season, they will still remain under the proven leadership of head coach Rick Carlisle for the foreseeable future.
According to NY Times' Marc Stein, the Mavs have agreed to an extension with Carlisle that would keep him as their head coach through the 2022-2023 NBA season.
The Mavericks quietly restructured the contract of Coach Rick Carlisle before this season to extend his current deal by one year (through the 2022-23 season) and give him an undisclosed salary increase, league sources say

— Marc Stein (@TheSteinLine) March 13, 2019
The Mavericks are set to start a new chapter in their franchise's history book with standout rookie Luka Doncic now becoming their focal point. As opposed to an aging team with a closing championship window as they had been in years past with a roster curated around Dirk Nowitzki, they are now a rebuilding team with vast potential and an open-ended future.
While this is something Rick Carlisle hasn't been used to in his tenure with Dallas, he should be able to manage fine and transform the Mavs back into playoff contenders sooner than later. Carlisle has already found the best way to maximize Doncic's impact and additional help is on the way once the recently-acquired Kristaps Porzingis makes his return to the hardwood, likely next season.
Though the Mavs will have to sit out this postseason, the future is bright in Dallas. Carlisle is esteemed as one of the league's best coaches and now with him locked up long-term, Dallas can start building towards their exciting future.
Carlisle has etched out a stellar 872-464 record since taking over as Mavs head coach in 2008 and captured an NBA Finals title in 2010.