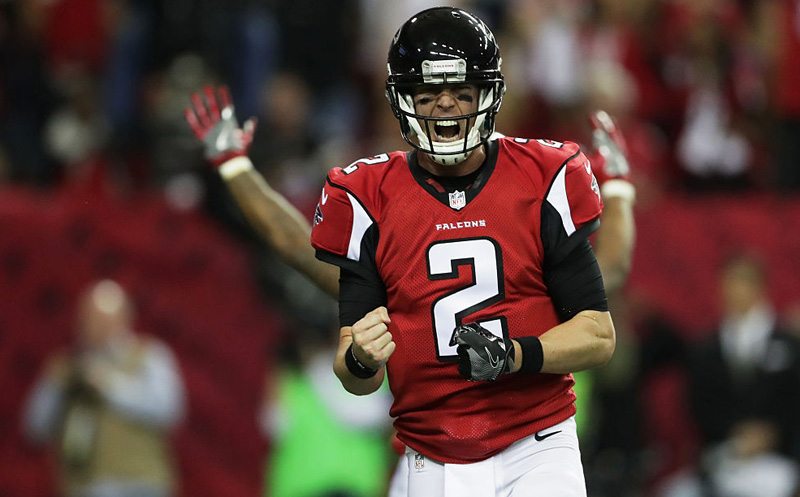 The Atlanta Falcons have agreed with Matt Ryan to a 5-year extension with record-breaking numbers behind it. The deal was announced on twitter by league media then followed up with an official team announcement. This was first reported by ESPN's Chris Mortensen
Matt Ryan has agreed to a 5 year extension with @AtlantaFalcons that makes him first $30 mill per year QB w $100 mill guaranteed, per league and team sources.

— Chris Mortensen (@mortreport) May 3, 2018
This is a record-setting deal in the NFL, even if it won't hang around for long. With this deal, Matt Ryan is not only the first player with $30M a year on the books but also the only player in NFL history with $100M guaranteed.
This deal was one a lot of people saw coming but the numbers are stunning nonetheless. With Jimmy G and Kirk Cousins getting the paychecks they did its no surprise to see Ryan cash in. We should see these records broken sometime soon with Aaron Rodgers looking at a contract extension any day now.
Ryan has had a great stretch of football over the last few years and deserved this extension, even with the price tag. The Falcons made a run at the SuperBowl in 2017, ultimately losing in legendary fashion. They lost some pieces including stellar OC Kyle Shannahan but still avoided a post-Super Bowl slump to make it back to the playoffs in 2018 losing to eventual champs the Philadelphia Eagles.
Even without a great coach Ryan still managed to complete just shy of 65 percent of his passes along with 4,000 yards, 20 touchdowns, and 12 interceptions. While his 2017-18 wasn't his greatest year he showed flashes that he was still the Matty Ice of old. The offense in Atlanta never really came together without Shanahan scheming but the Falcons will look to build on a good season and get back to the Super Bowl.