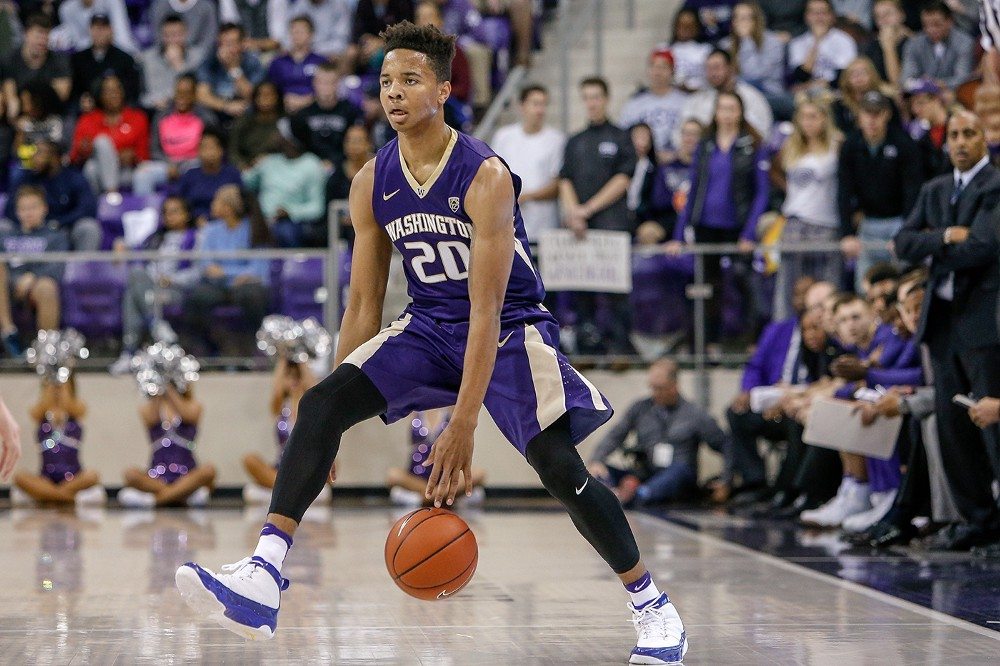 After the Boston Celtics were bounced rather easily by LeBron James and the Cleveland Cavaliers in the Conference Finals, the attention in Boston immediately transitioned to the NBA Draft. The Celtics hold the first overall pick and it's still relatively unknown what they plan to do with it.
While it's looking more and more likely that they will go ahead and select Markelle Fultz out of Washington, the Celtics could also deal the pick or draft another highly touted prospect. President of Basketball Operations Danny Ainge will surely analyze all possible avenues to make sure he gets the best return and that could very well be Fultz.
Not only would Boston add a supremely talented guard, but they would also get a player that wants to be there as Fultz recently said he has already been in contact with Ainge and thinks he would fit in well with the C's. Following from ESPN's Jeff Goodman:
Washington point guard Markelle Fultz, the potential No. 1 pick of the NBA draft, said Tuesday that he has had multiple conversations with Boston Celtics president of basketball operations Danny Ainge since the draft combine earlier this month and that he is hopeful he will be selected first overall on June 22.

"I've talked to Danny a few times, and they want to get me to come out there for a visit," Fultz told ESPN. "They just want to get a chance to know me better as a person."

"I want to be the No. 1 pick really bad," Fultz added. "It's been a dream of mine since I was a little kid, and I feel like I would fit well in Boston."
Fultz had previously expressed his willingness to share the backcourt with All-Star point guard Isaiah Thomas, so this statement just solidifies what we already know.
Though the 20-year-old is open to fitting in with the current Celtics roster, Ainge has stated that there could be major changes coming and Thomas' future in Boston could all of a sudden be in the air.
Whether Fultz plays alongside Thomas or is given the reigns from the get-go, it's clear he would embrace the pressure that comes with playing for an illustrious franchise like Boston and being the first overall pick in his class.