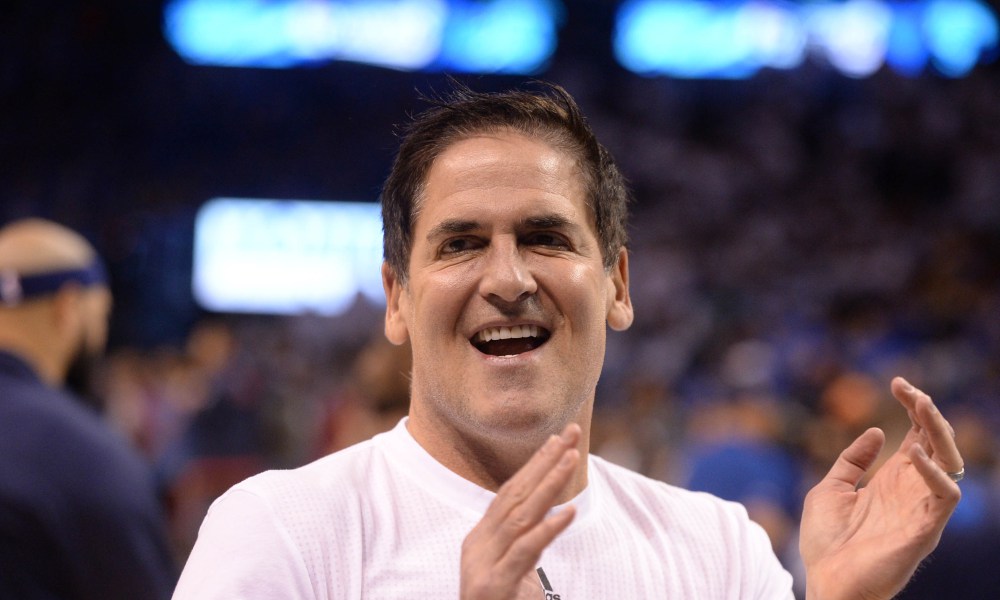 Last April, Dallas Mavericks owner Mark Cuban famously said that Oklahoma City Thunder point guard Russell Westbrook was not a superstar. He reiterated that statement in December, despite the historic season that Westbrook has enjoyed. Cuban stayed on brand prior to the Mavericks' win over the Thunder on Sunday. From ESPN's Tim MacMahon:
Cuban said Sunday that the MVP battle is a "toss-up" between Houston's James Harden and Cleveland's LeBron James, with San Antonio's Kawhi Leonard also deserving of mention in the conversation. Where is Westbrook in the mix?

"He's not," Cuban said while going through his pregame exercise routine ahead of Dallas' 104-89 win over OKC.

…

Cuban acknowledges that Westbrook is "an amazing athlete" who is the "most explosive" player in the league and has the "best motor."

"The criteria hasn't changed," Cuban said. With a wry smile, he added: "And if I changed my mind, it would ruin all the fun for you guys."
The Mavs blew out the Thunder 104-89. Westbrook finished with 29 points (8/24 shooting), six rebounds and five assists. Mavs point guard Seth Curry finished the game with 22 points on 10/16 shooting.