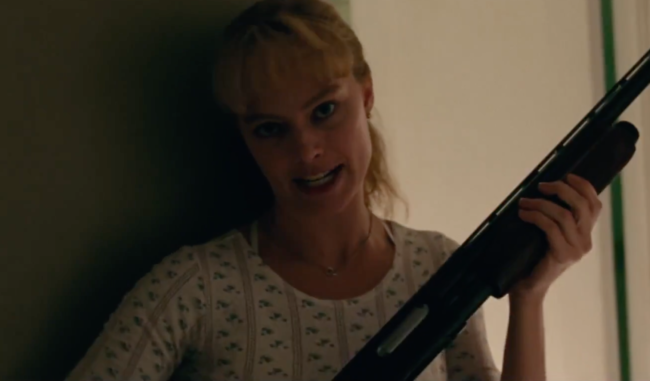 Margot Robbie got the chance to flex her comedic chops a bit in the modern-day classic 'The Wolf of Wall Street'  but we've never seen her quite like this. In 'I, Tonya' Margot Robbie stars as the infamous figure skater Tonya Harding. Tonya is, of course, best known for taking part in an organized operation to injury her closest competitor Nancy Kerrigan before the 1994 Winter Olympics. The story dominated the nineties in a way that was perhaps only surpassed by the OJ trial and Bill Clintons, well you know.
Margot Robbie is an inspired choice to play the infamous figure skater. Since breaking onto the scene in 2013's 'About Time' Robbie has landed killer role after killer role. Even managing to make movies that are fundamentally flawed like 'Suicide Squad' somewhat enjoyable to watch. Though, it seems as if with this film Margot might finally snag her first Academy Award nomination. The film is currently sitting at a 91% approval rating on Rotten Tomatoes with many of the reviews hailing her performance as the best part of the film.
We've attached the new NSFW Red Band Trailer and the official synopsis below.
'The film tells about ex-spouses Tonya Harding and Jeff Gilooly, who hired a man to break the leg of Harding's competitor Nancy Kerrigan at the National Figure Skating Championship in 1994, which led to the end of Harding's career in figure skating.'