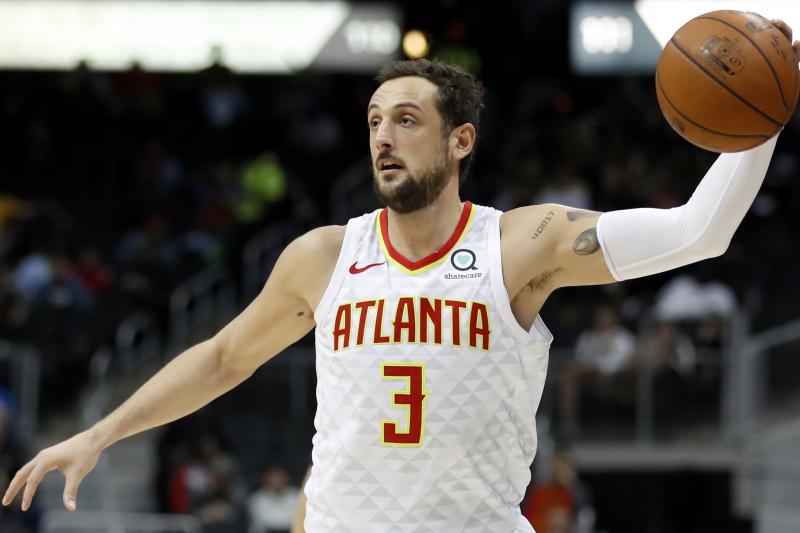 Marco Belinelli has committed to signing a contract with the Philadelphia 76ers, sources told ESPN.
Guard Marco Belinelli has committed to the Philadelphia 76ers to sign a free agent contract, league sources tell ESPN. Belinelli agreed to a buyout with the Atlanta Hawks on Friday, and can sign with the Sixers upon clearing waivers.

— Adrian Wojnarowski (@wojespn) February 11, 2018
Belinelli entered free agency on Saturday after being bought out of his contract by the Atlanta Hawks Friday.
The Hawks had pulled Belinelli out of the rotation earlier in the week in hopes to find a trade for Belinelli before the trade deadline. However, the Hawks were unable to find a deal to move Belinelli, which has resulted in him and the team then agreeing to a buyout. Belinelli will clear waivers and become an unrestricted free-agent by Monday.
The Sixers were one of the many contenders looking to throw an offer to the 31-year-old veteran in hopes to boost up their roster with shooting off the bench. The young Sixers team will look to make a serious push in the postseason with their new addition in Marco Belinelli.
In 52 games this season, Marco Belinelli has averaged 11.4 points for the Hawks while shooting 41.1 percent from the field and 37.2 percent from behind the arc. He was traded to the Hawks this past offseason.
In his 11 year career, Belinelli has averaged 9.8 points and has shot 37.7 percent from three.