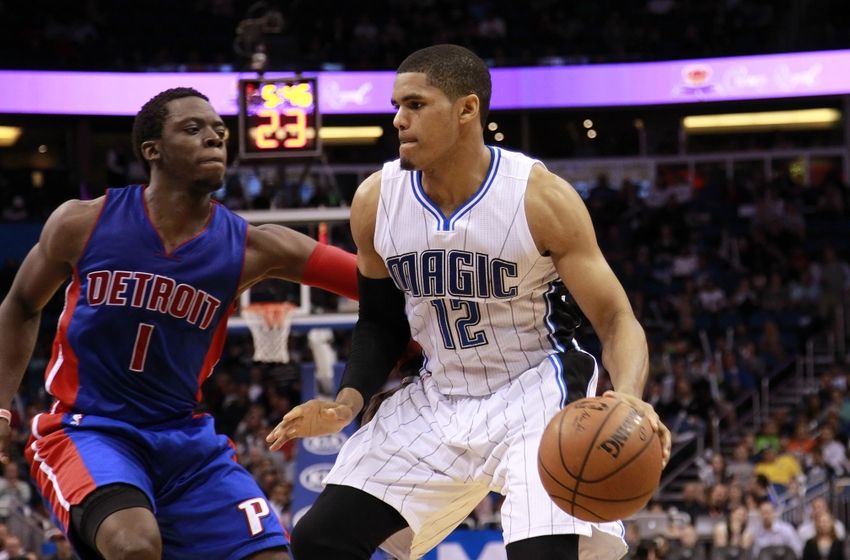 The first big deal of the trade deadline week has arrived and on the surface, it's a little questionable for one side.
The Orlando Magic are trading their big money wingman Tobias Harris to the Detroit Pistons for Brandon Jennings and Ersan Ilyasova, who the Pistons just acquired over the summer.
Michael Scotto of Sheridan Hoops & the Associated Press was the first to report the deal.
Sources: Detroit Pistons have discussed a deal to acquire Tobias Harris from the Orlando Magic for Brandon Jennings and Ersan Ilyasova.

— Michael Scotto (@MikeAScotto) February 16, 2016
Then Yahoo! Sports Marc J. Spears confirmed the deal is getting finalized.
Pistons finalizing deal to send Tobias Harris from Magic for Brandon Jennings & Ersan Ilyasova, source told Yahoo. @MikeAScotto reported 1st

— Marc J. Spears (@SpearsNBAYahoo) February 16, 2016
Pistons hauling in Harris is both good and bad. Harris provides Detroit with a great versatile wing player who can play outside and inside and on a Detroit team with some stale offensive options, Harris gives them a spark.
On the flipside, Detroit loses possibly the best backup point guard in the league and there is no clear replacement in sight outside of veteran guard Steve Blake who has not been that great this season for Detroit.
For Orlando, at this time, this move is questionable. Unless they wanted to get rid of Harris to move on from him and focus on other future players deal, then it works. Systematically, it doesn't make sense. Jennings and Ilyasova go to a team with players already in starting spots. Elfrid Payton and Victor Oladipo are the starting point guards and Jennings coming in means one or both of these guys along with Evan Fournier are losing some minutes. Ilyasova comes into a team with a guy who does the same exact thing he does in Channing Frye. Unless the Magic make more moves before the trade deadline, the Magic have created a logjam for themselves.