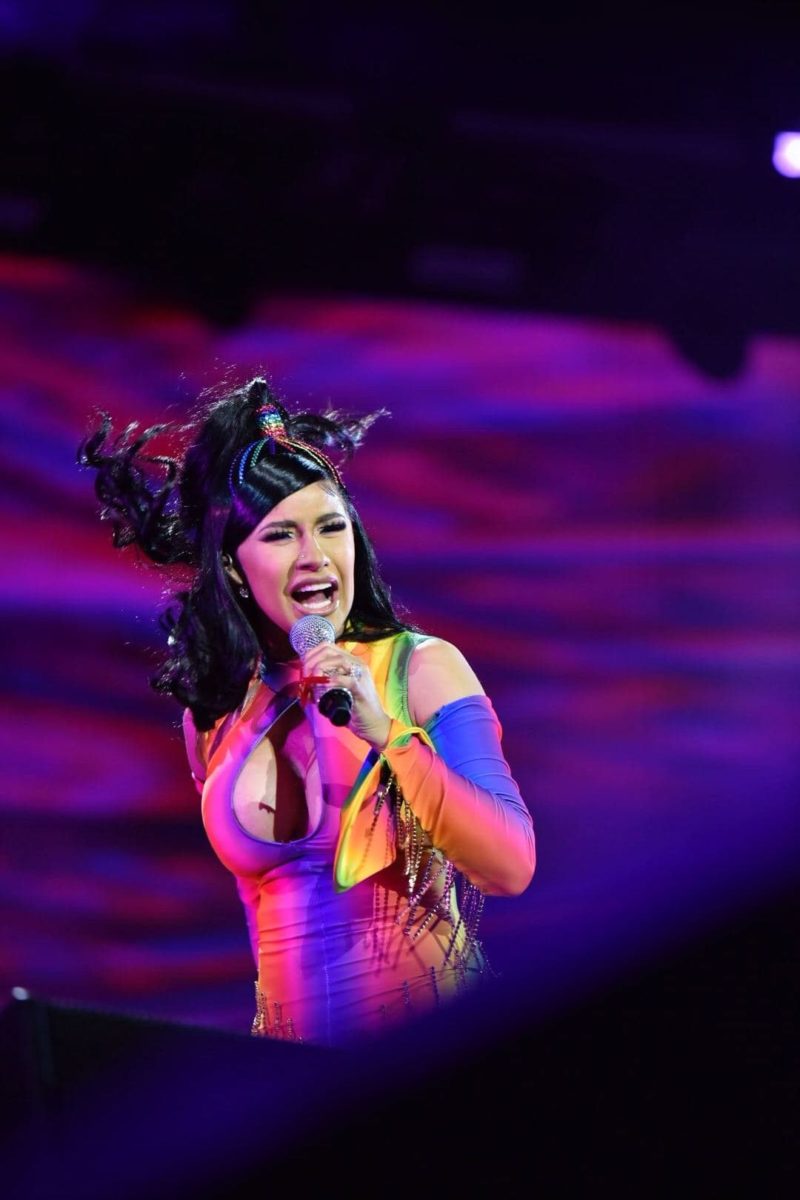 Summer is coming to a close, but Made In America is just getting started. Labor Day weekend in Philadelphia opened up with performances from Freddie Gibbs, Anderson .Paak and many more. Not to mention, Cardi B headlined the night with a performance that shows she's in album mode. Meanwhile, Jay-Z made time to stop by the Reform Alliance booth for a quick moment with CNN's Van Jones. After an exciting day in Philly, here are a few things we liked, learned and loved from day one.
Liked: Cause Village Is The Next Step In Incorporating Social Justice Into Music Festivals
Drop through @MIAFestival Cause Village! Plenty of causes to support that will inspire you! #MadeInAmerica pic.twitter.com/F9jo11XiSr

— Def Pen (@defpen) August 31, 2019
If you've been anywhere near a computer, you've seen Jay-Z take a social media beating for his recently announced partnership with the NFL. Many such as Marc Lamont Hill and Jemele Hill have offered thoughtful criticism of the Roc Nation owner's decision to work with the NFL despite the league's treatment of players such as Eric Reid and Colin Kaepernick. In spite of the backlash, Jay-Z appears to be moving towards a direction that incorporates social justice into everyday, popular consumerism trends. One example of his recent efforts is the Cause Village at Made In America. Opening on Saturday, the festival sector offers concert goers the opportunity to register to vote, learn more about the ACLU or volunteer to campaign for increased access to clean energy. Jay-Z himself even took time to stop by the Reform Alliance booth with CNN's Van Jones early in the afternoon. Will these moves drive major changes in the thoughts and minds of everyday consumers? Only time will tell.
Learned: Roddy Ricch Is The Real Thing
Saw my baby finally!!!?????? @RoddyRicch pic.twitter.com/7Xw511BaXB

— nija? (@nijakrystal) September 1, 2019
Yes, Roddy Ricch has been making noise for a few years now. However, it's often hard for an artist to turn social media buzz into a real-life following. If there's anything we learned from the first day of Made In America, it is that Roddy Ricch can draw a major crowd. Outside of the day's major performances from Juice WRLD and Cardi B, the California native drew the largest crowd of the day. With his hit records playing, fans spread far and wide to catch a few minutes of his set. Moreover, Roddy Ricch had enough records in his repertoire that he didn't even have to perform his latest record, "Out Tha Mud". In short, he's quickly growing his catalog and people are following along. That will always be a recipe for success.
Loved: Cardi B Kicks Off A Weekend That Includes Tierra Whack, Lizzo, Meg Thee Stallion And More
.@iamcardib killed it @MIAFestival #MadeInAmerica

?: @MadeNChynna pic.twitter.com/WzkGcPvoRm

— Def Pen (@defpen) September 1, 2019
Cardi B's superstar status has grown beyond anyone's wildest imagination. In a matter of three summers, she's gone from having the surprise hit of the summer to headlining the opening night of Made In America. With that being said, she is just one of the many women in hip-hop that will be making their presence felt throughout the weekend. Saturday included Melii and Cardi B. Sunday will conclude with a trifecta that includes Lizzo, Meg Thee Stallion and Tierra Whack. Next year, we could witness women headlining not only the first night, but also the second night.