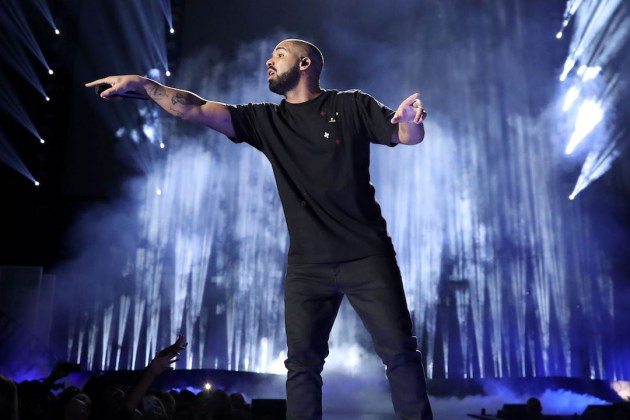 Nigerian star Wizkid is back making music with Canadian rap superstar Drake, and it sounds like the duo has another hit in the making. Of course, Wizkid and Drake teamed up for the hit song 'One Dance' also featuring Kyla, and after the success of that track off the 'Views' album, the two have some expectations to reach.
Over the weekend, Episode 37 of Drake's 'OvOSound Radio' show featured a guest mix from BBK's DJ Maximum, and the usual mix from Oliver El-Khatib. But mid-way through the mix, after some hits from Popcaan, Migos and Major Lazer, the new song debuted titled 'Come Closer.'
Listen to the track below as a part of the recent episode OvOSound radio. The track debuts at the 60:15 mark.
Most speculated early on that the song was titled 'Hush Up The Silence' but some research from The6Track shows that the song is named 'Come Closer' and will be sent out to radio stations by the end of the month.
"Hush Up The Silence" is officially titled "Come Closer" and is being sent out to radio Feb 29 pic.twitter.com/B0GiEfEwno

— The6Track (@the6Track) February 2, 2017
This is just the latest in the line of new Drake music expected to debut in the coming weeks leading up to the release of Drizzy's new project, 'More Life.'