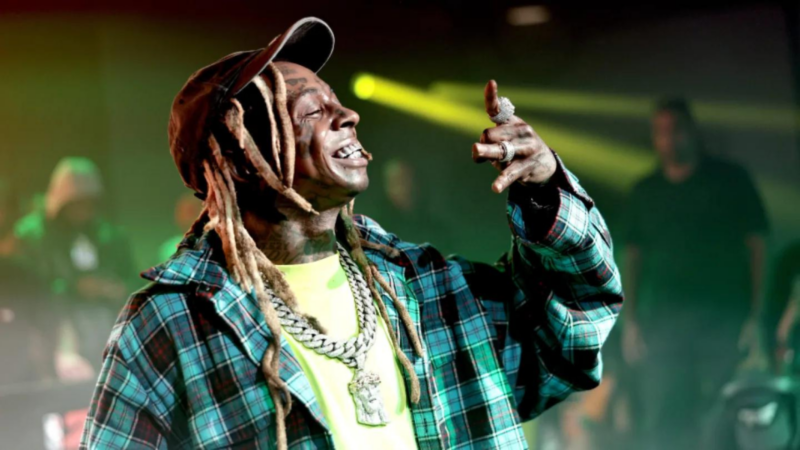 Last year, the stars were out in full force. SZA, Beyoncé, Drake and The Weeknd were among the many artists to deliver new projects. Adding on, Kendrick Lamar, Bad Bunny, Harry Styles and Lizzo were among the many stars to hit the road for worldwide tours. In 2023, the momentum continues as one of Hip-Hop's most iconic voices inches closer to the release of his next studio LP.
Nearly five years removed from Tha Carter V, Lil' Wayne is seemingly gearing up to release the sixth installment of his legendary series. To get things going, Lil' Wayne has called on Swizz Beatz for his new track, "Kant Nobody." Utilizing the voice of DMX to compliment the New York-centric production, "Kant Noboy" centers the Louisiana star's wordplay as he sounds as confident as he's ever been.
"Sometimes I smile to hide the miles of my road traveled/Shake my hand, it felt like you just touched a stove handle/Holy cow, fuck the cow, I want the whole cattle," he raps.
"Gucci buffs on my eyes, look like solar panels/Leavin' bitches on their own, like the Oprah channel."
Lil' Wayne has been in rare form as of late. From his appearance on Benny The Butcher's "Timeless" in late 2020 to his verses on Call Me If You Get Lost and Certified Lover Boy in 2021, the Young Money frontman has reminded fans just how special he can be when he's locked in.
While we wait for more news regarding Tha Carter VI, check out "Kant Nobody" below.