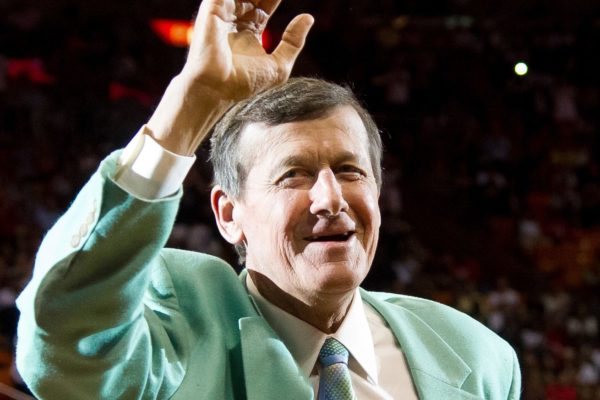 Throughout this past season we were always in awe about how Craig Sager managed to do his job while battling leukaemia.
And then we saw the ESPY's where we got a detailed account of how much Craig Sager does in a day. Chemotherapy in the morning, several hours of driving to cover the Playoffs and getting the job done. It's a fascinating story indeed and one of the best ones in a frankly depressing year overall.
But everybody has limits and travelling to Rio Di Janiero for his 5th Olympics is a step too far for Sager as NBC release the news that he won't be participating in the Olympic coverage.
Craig Sager has returned to MD Anderson to continue his fight against leukemia.  He is preparing for a third bone marrow transplant which will prevent him from covering the Olympics in Rio. We wish him the best in his continued recovery.
Sager talked to Sports Illustrated saying despite the surgery he will still be watching the Olympics.
"I'll be watching it all," he said. "It's sad that some of the biggest names in golf and basketball have withdrawn, but it's still the greatest spectacle. The greatest honor, the greatest thing in sports is to be an Olympian."
I along with Craig Sager will be watching the Olympics, digesting as much as possible because I believe it is the greatest two weeks in sports.
Good luck with the transplant Craig.