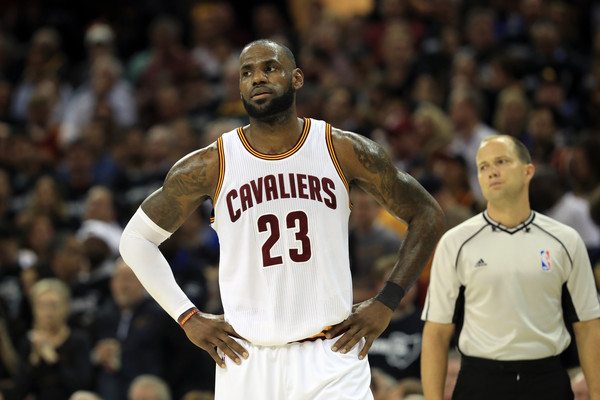 Earlier this month, Cleveland Cavaliers small forward LeBron James has filed to trademark the phrase "Nothing is given. Everything is earned," reports Darren Rovell of ESPN.
James first used this quote in the 2014 article that announced his return to the Cavaliers following his time with the Miami Heat. The full quote, which James gave to Sports Illustrated's Lee Jenkins, was: "In Northeast Ohio, nothing is given. Everything is earned. You work for what you have."
Before everybody jumps to assume that this is a sign that James is planning on re-signing with the Cavs next summer, understand James' motivation behind the trademark; Rovell reports that these filings to the U.S. Patent & Trademark Office are related to James' "I PROMISE" school, a partnership between James and the Akron public school system to build an elementary school in the fall of 2018.
James is also seeking usage of the phrase on hats, T-shirts and sweatshirts.
James' organization seeking the trademark is called LBJ Trademarks, and also owns the phrase "Just A Kid From Akron."
James' Cavs are off to a rough start to the season by their standards; they're 3-4.