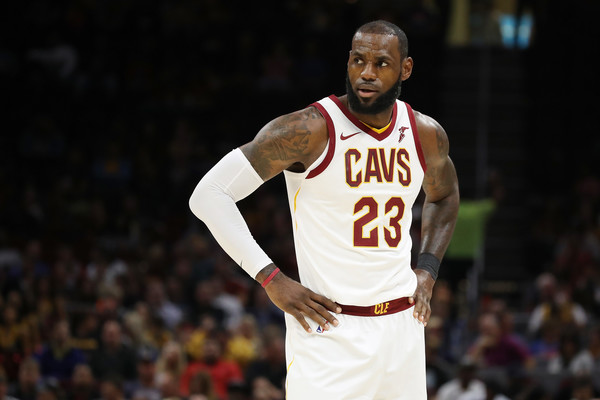 Since LeBron James stepped foot into the NBA after receiving heaps of hype as a high school phenom, the expectations have always been sky high, and rightfully so. Now with 3 rings and 8 Finals appearances under his belt, James has become one of the most accomplished players the NBA world has ever seen.
No one is more aware of his own worth than LeBron James himself and that was apparent in a recent interview he had with GQ's Mark Anthony Green. When asked what he still owes to the city of Cleveland, James made it clear he doesn't owe anyone anything and he never has:
"LeBron James owes nobody anything. Nobody. When my mother told me I don't owe her anything, from that point in time, I don't owe anybody anything. But what I will give to the city of Cleveland is passion, commitment, and inspiration. As long as I put that jersey on, that's what I represent. That's why I'm there—to inspire that city. But I don't owe anybody anything."
Though the city of Cleveland would obviously love another title, LeBron's candid response is more than fair. After giving his heart to the city for the greater part of his career, a lot has been made of James' looming free agent decision in the summer of 2018.
LeBron has been linked to multiple other teams, namely the Los Angeles Lakers, but there's certainly a possibility LeBron plays out the rest of his career with the Cavs. James has arguably the deepest roster he has ever had to work with and the Cavs should be considered pretty much a lock to come out of the Eastern Conference for the fourth consecutive season.
While these most recent comments may be a subtle hint towards his free agency decision, it's best to not jump to conclusions. James still seems to somehow be in the prime of his career and he should have no trouble putting the Cavs in position to steal the title form Golden State especially with their revamped roster.