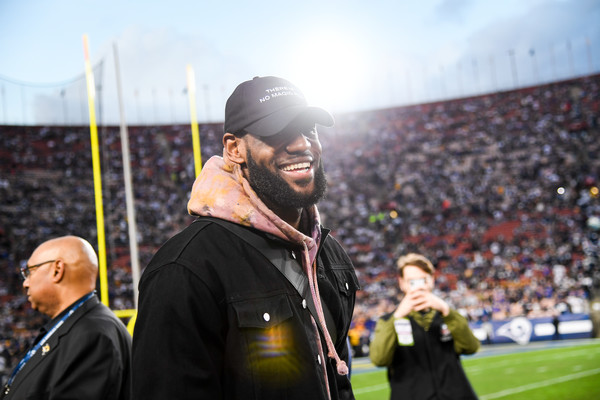 LeBron James has been owning opposing teams on the court in the NBA since he was drafted in 2003, but now he has aspirations to eventually own an actual NBA team in the future.
According to Dave McMenamin of ESPN, James hopes to one day own an NBA team, but it would have to come at the appropriate time and place.
"It would have to be the right fit. It'd have to be the right city. It'd have to be the right situation," James said to ESPN. "It's not like it's a dream of mine. It's more of an aspiration. See if it happens. If it don't, I won't be disappointed in anything I've done off the floor. We'll see what happens."
In a recent interview done by The Athletic, James said "Ain't no maybe about it [owning an NBA team], I'm going to do that s—," but has walked back on that statement a bit since then.
"I was asked a question and, um, I answered it how I felt at that point in time," James continued to ESPN. "I believe if I wanted to, I could own a team or be part of a basketball team. I know I got so much knowledge of the game that I don't want to, once I stop playing, I just [do not] want to get away from the game."
James is following in the footsteps of Charlotte Hornets owner and NBA legend Michael Jordan, who became the majority owner of the Hornets in 2010 after buying a minority stake in 2006. The similarities between Jordan and James have been relevant since before James was ever drafted (and the same thing is happening now with James and Duke freshman Zion Williamson). This is only going to fuel further comparisons between two of the game's all-time greats.