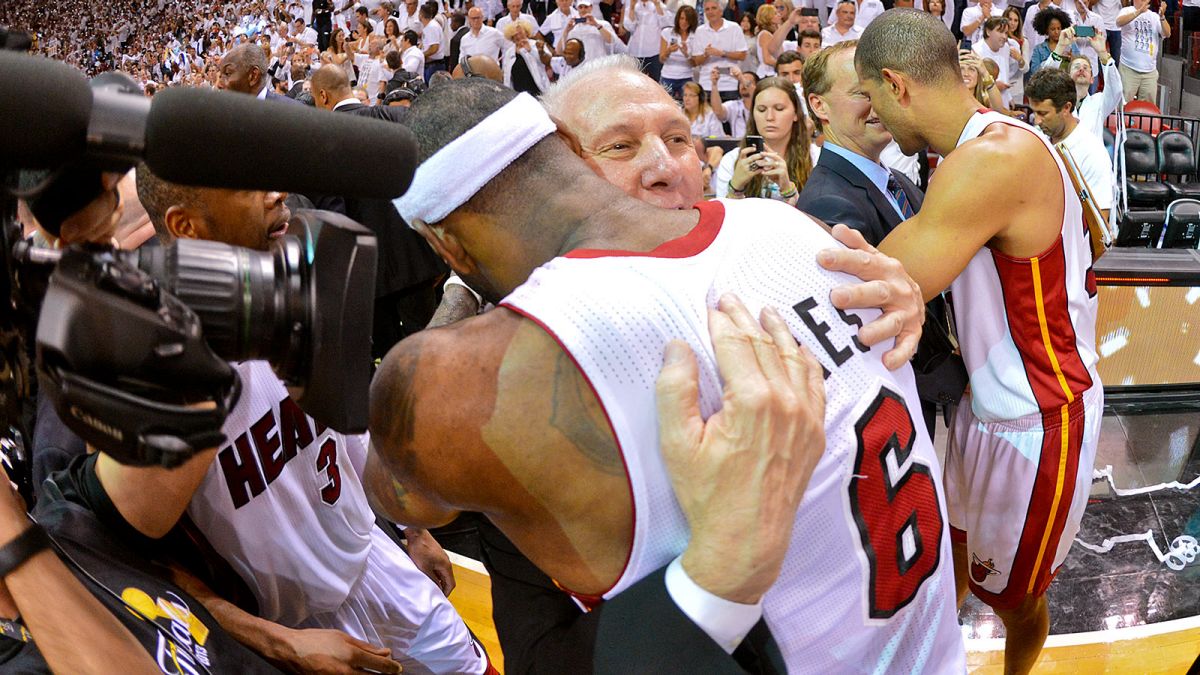 The title of "greatest NBA coach of all time" isn't clear-cut; it's open for debate. Phil Jackson, Red Auerbach, and Gregg Popovich are probably the top-three in some order, but what is that order? Cleveland Cavaliers forward LeBron James weighed in on this debate, telling USA Today's Jeff Zillgitt that "It would be pretty amazing to be able to actually play for the greatest NBA coach of all time," while discussing the prospect of playing for Popovich in the 2020 Olympics. James went on to say the following:
"First off all Coach K and Gregg Popovich are two my favorites of all time," James said. "To be able to play for Coach K in the Olympics and world championships and to be able to go against Coach Pop in the NBA, it would be a treat. Obviously my body has to continue to be in the form that it is today four years from now."
James' high praise for Popovich came after he told ESPN's Rachel Nichols that playing in the 2020 Tokyo Olympics is still an option for him.
Jackson and Auerbach obviously have impressive resumés, but so does Popovich; it's hard to argue against LeBron on this one. Coach Pop has led the Spurs to five championships as head coach (1999, 2003, 2005, 2007, 2014), and has won three Coach of the Year awards (2003, 2012, 2014).