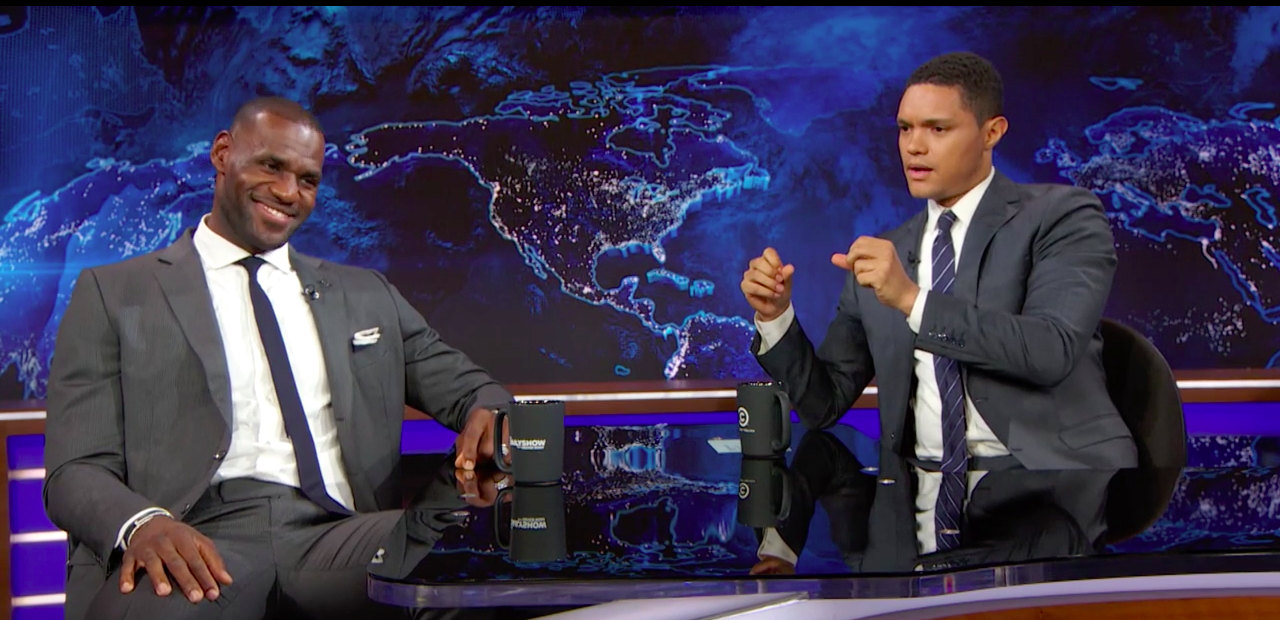 LeBron James made an appearance Wednesday night on The Daily Show with Trevor Noah. The two talked about plenty, mostly centering around the "LeBron James Family Foundation". You can watch some of the episode below.
Some of the talking points include the opening of the 2016 ESPYs alongside Dwyane Wade, Carmelo Anthony and Chris Paul and the "LeBron James Family Foundation". His foundation aims to give back to his hometown of Akron by providing transportation for kids to get to school, scholarships for underprivileged kids with help from the University of Akron.
They also talked about a special message that kids receive when they skip school or get bad grades. The receive a special message from 'The King' himself.
In the second half of the interview, which you can watch here along with the whole episode, the two talk about LeBron's new CNBC show "Cleveland Hustles", his role in the movie "Trainwreck", his 'Starz' show "Survivor's Remorse" and being able to juggle all this while being the best basketball player on the earth.