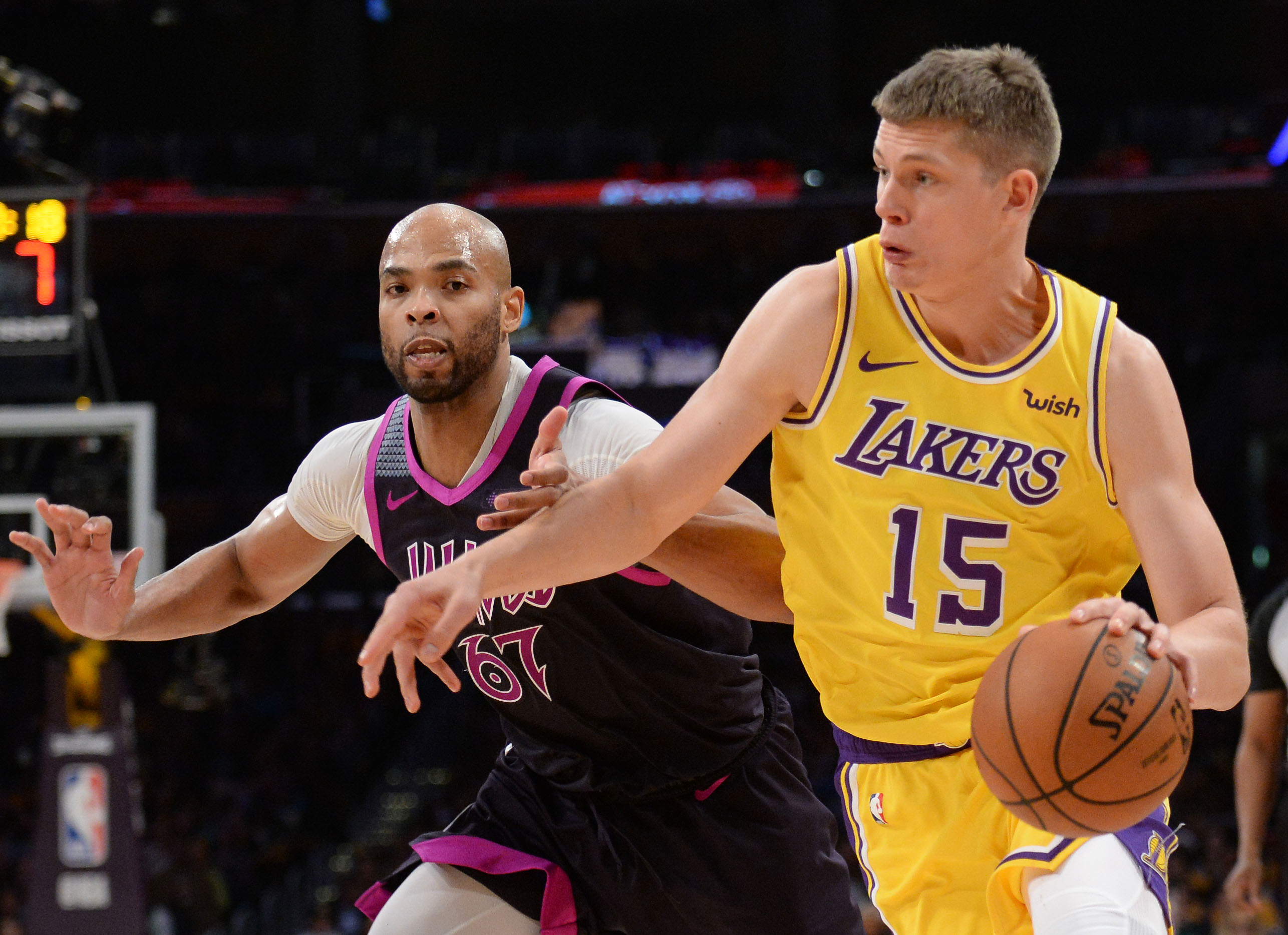 The Los Angeles Lakers have finally capitalized on their lack of players under contract next season and have now gained even more flexibility under the salary cap following their latest move.
According to ESPN's Adrian Wojnarowski, the Lakers have offloaded three contracts they had been seeking to move all offseason. LA will trade Mo Wagner, Isaac Bonga and Jemerrio Jones to the Washington Wizards, setting themselves up with the ability to go out and sign a max player in free agency if they wish.
The Lakers are trading Mo Wagner, Isaac Bonga and Jemerrio Jones to Wizards as part of the Anthony Davis deal with New Orleans, league sources tell @ZachLowe_NBA and me. Deal clears contracts and creates more cap space for free agency.

— Adrian Wojnarowski (@wojespn) June 27, 2019
Lakers GM Rob Pelinka has found a way to complete the Anthony Davis trade on July 6 with max space to spend on a single free agent — or divide the money among multiple players.

— Adrian Wojnarowski (@wojespn) June 27, 2019
The Lakers will start free agency with $32M in salary cap space. The Lakers have the ability to sign a max player now.

— Adrian Wojnarowski (@wojespn) June 27, 2019
Also worthy of mentioning, Wojnarowski reports that Anthony Davis will waive his $4 million trade kicker which will also help the Lakers tremendously in adding the requisite talent around him and LeBron James.
Anthony Davis is waiving his $4M trade kicker, league sources tell ESPN.

— Adrian Wojnarowski (@wojespn) June 27, 2019
Now with free agency just days away, things have quickly become much more interesting in Laker land. The addition of Anthony Davis already made them a title contender, and now they have plenty of money to spend if they want to bring in another star.
The Lakers have been linked to a number of top-tier guards coming available this offseason such as Kyrie Irving, Kemba Walker and D'Angelo Russell. Of course, the big prize remains Kawhi Leonard though it remains to be seen if he's truly considering leaving Toronto after delivering a championship.
The Lakers have two ways they can best utilize their new cap space. They can either pursue a third superstar such as the previously mentioned guards or someone like Jimmy Butler. However with the star power already there in Davis and James, perhaps they opt to fill in the rest of their starting lineup with quality role players such as JJ Redick and Patrick Beverley instead of blowing it all on one big superstar piece. Regardless, the Lakers will be one of the key players this offseason and all eyes will be on them once free agency officially commences June 30.