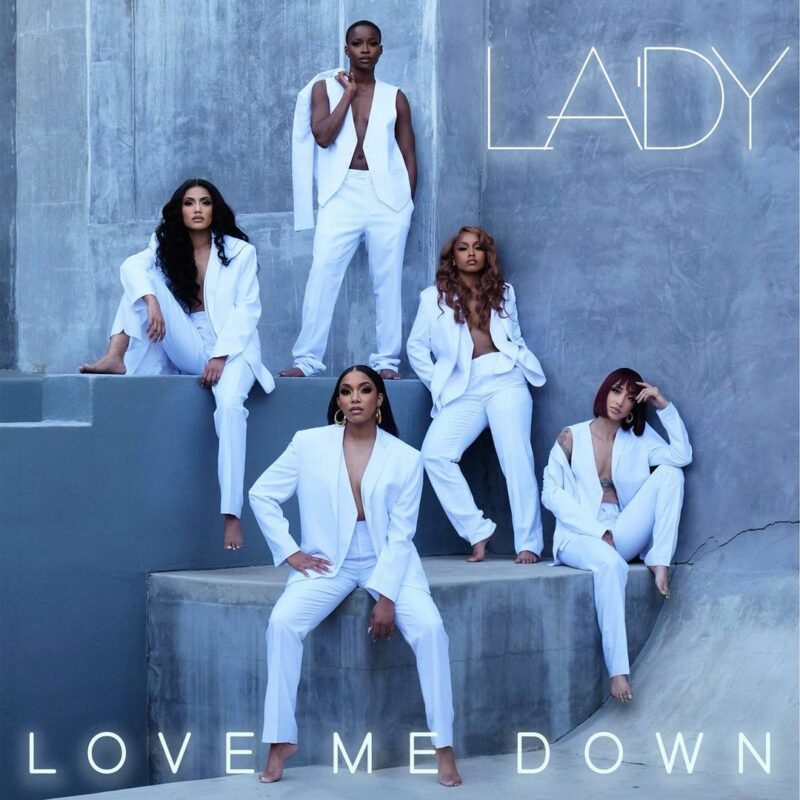 There's a new era of R&B groups on the horizon. Within the last year, FLO has made major strides and earned co-signs from the likes of Stormzy and Missy Elliott. Not far behind, No Guidnce is making noise and appears to have a collaboration with Victoria Monet on the way. Now, insert LA'DY, a group of vocalists that will have your head nodding and your face scrunched up like you just heard an incredible bar from your favorite rapper.
Kicking off the summer season, LA'DY has returned with a new record called "Love Me Down." On this particular single, band members Kris Callazo, Zuri Appleby, Michel'Le Baptiste, and Ari O'Neal hold down the keys, bass, drums and guitar while Ashley Kimbrae leads the charge vocally. Released through DARE Records, the melodic track blends classic R&B with refreshing upbeat tempos and instrumentation to create a piece of audio candy that is uniquely sweet to the ears and soul.
"We are extremely excited for our first single 'Love Me Down' to be released,"  LA'DY said about the new track.
"We hope everyone enjoys this sultry R&B single and can't wait to give y'all more! We're appreciative to Dare Records for believing in us and pushing this record!"
"Love Me Down" is just the start for the world's newest, all-black female band. Check out the track below before the group returns with more new music later this year.