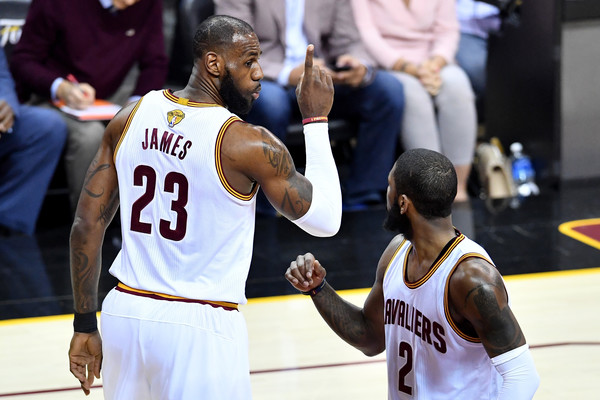 Kyrie Irving broke the internet Friday, well the NBA Twitter portion at least, when it was revealed that he has asked the Cleveland Cavaliers for a trade. After going to three straight championships, Kyrie Irving now wants to be the lead guy of his own franchise according to Joe Vardon of Cleveland.com.
"Kyrie informed the Cavs he no longer wanted to play alongside LeBron," said a source with knowledge of the meeting between Irving, Gilbert, and Cavs' leadership. "He wants to be the focal point, a franchise guy."

Another source, also with knowledge of the discussion, said Irving's request was based more around wanting to be the focal point, rather than parting from James.

"Where is LeBron's head?" said a source close to James, "he's focused on winning and focused on next season, on what is in his control."
Leaving a championship team, let alone LeBron James, seems to be an outrageous thing but Kyrie truly believes he can guide a team without the greatest player in the world. We shall see if he actually gets moved and if he can really be the franchise guy.