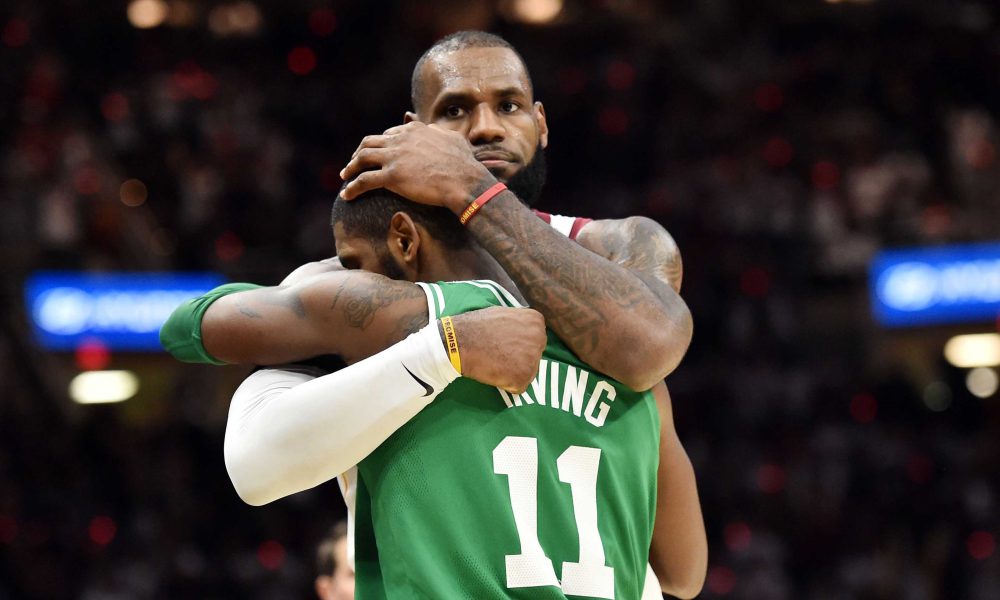 While some may perceive the relationship between Kyrie Irving and LeBron James to be a tense or uneasy one, the two still remain closer than many expected.
In fact, Irving made a call to his former teammate following Boston's tough loss to the Orlando Magic just last week. Irving revealed that he called LeBron to discuss a number of things, chief among them being leadership and his lack of appreciation for all James did during his tenure in Cleveland.
Kyrie Irving says he called LeBron James after the Celtics' loss to the Magic to apologize for "being that young player that wanted everything at his fingertips." Naturally, there were a lot of follow-up q's and he told us all to relax. pic.twitter.com/d4zeRKUbA5

— Nicole Yang (@nicolecyang) January 17, 2019
With the Celtics going through sporadic stretches of rollercoaster play, Kyrie Irving must continue his evolution and development towards becoming a top-tier leader, something we're beginning to see traces of already. With such a young and inexperienced roster, Irving is expected to be the identity and leader of a championship contender, despite only being 26 years old himself.
However, the Celtics' inconsistent play was portrayed on full display this past week, as they would drop games to the Magic, Nets and Heat before turning around and taking down the Eastern Conference-leading Toronto Raptors.
LeBron himself was reportedly stunned to see that Irving would call him. While the two won a championship together and were obviously close during their three-year run together, they are playing out completely different careers but Irving still found the motive to reach out.
According to Brian Windhorst, LeBron James was "astonished" by Kyrie Irving calling him recently.

"He couldn't believe it… (LeBron) felt it was genuine, felt Kyrie was being sincere. He just did not expect it."

— Rob Lopez (@r0bato) January 17, 2019
Of course, considering the fashion in which Irving would ultimately leave the Cavaliers, it's intriguing to see his development come full circle. Once an eager young player hoping to lead his own team, Irving has quickly learned that a lot more comes with being a leader than he previously anticipated, especially for a team with title aspirations such as Boston.
Despite the past, the respect between James and his former point guard is genuine and evidently still there, so perhaps Irving will continue maturing with advice from his former teammate.