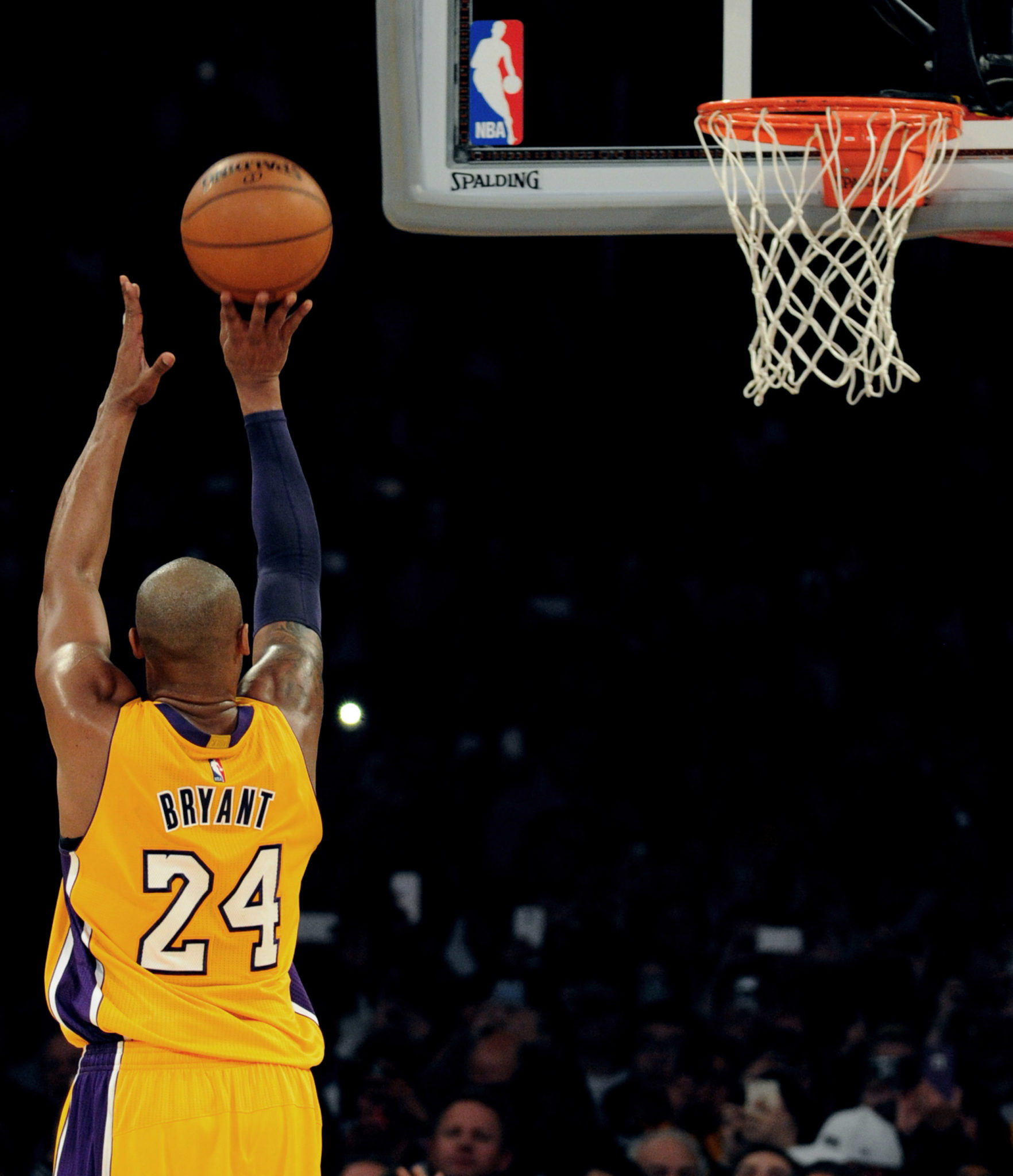 On Monday, Kobe Bryant had his jerseys retired by the Los Angeles Lakers. "Jerseys" isn't a typo. The Lakers retired both of the numbers that Bryant wore throughout his career: Nos. 8 and 24. Bryant was asked which he'd pick, if he had to (for a statue outside of Staples Center). After some deliberation, he went with 24:
8 or 24?

Kobe Bryant is picking 2?4? pic.twitter.com/ryY9dd38Bi

— Def Pen Hoops (@DefPenHoops) December 19, 2017
"I kind of go back and forth. Eight has something that 24 will never ever ever ever ever have – and that's the ability to grow hair. It's tough. I'm with you. I didn't understand your plight years ago, but now I certainly get it. It's really, really tough for me. I think 24 was more challenging, and I tend to gravitate to things that are harder to do. And physically for me, it was really really hard to get up, night in and night out. It's a grind. Taking on the Boston Celtics. Having a bone fragment in my foot during that series. Having a broken finger. And muscling through that back half of the career. Some of the toughest stretches of basketball ever, man. And so, I guess if you forced me to pick one I'd probably go with 24 because of that."
Bryant played in the NBA (all with the Lakers) for 20 years – from 1996 to 2016. He changed his number in 2006, so right at the halfway mark of his career. Renowned for his work ethic, it makes sense that Bryant would pick the portion of his career during which he dealt with the largest physical struggles.