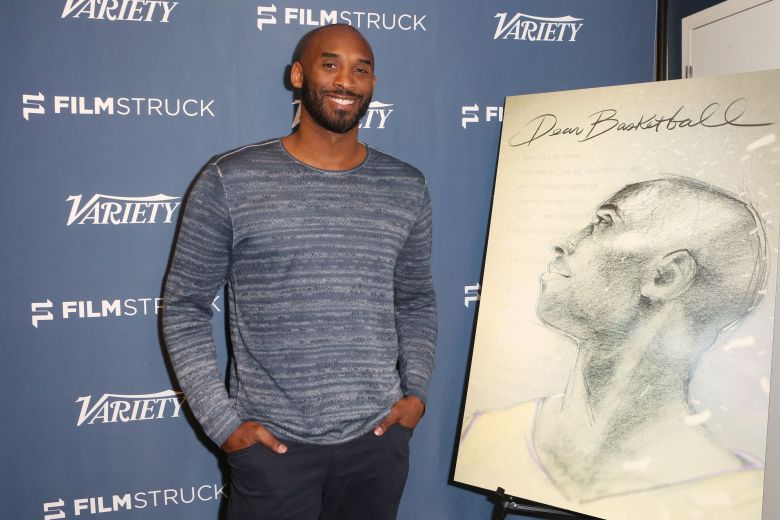 Kobe Bryant is in the running for yet another award, but this one is not MVP. The former Los Angeles Lakers star's short film "Dear Basketball" has been nominated for an Oscar, a prestigious award for contributions to the film industry. Bryant worked on the five-minute film with Disney animator Glen Keane and legendary composer John Williams.
What?? This is beyond the realm of imagination. It means so much that the @TheAcademy deemed #DearBasketball worthy of contention. Thanks to the genius of @GlenKeanePrd & John Williams for taking my poem to this level. It's an honor to be on this team. #OscarNoms pic.twitter.com/M2joyk9D1V

— Kobe Bryant (@kobebryant) January 23, 2018
The film is based on a poem Bryant wrote in 2015 after announcing his retirement from the NBA. "It was emotional when I first wrote it," Bryant told The LA Times. "When I sat down and thought about what I wanted to say, and then once I wrote it and stepped away from it and read it. I'd spoken to the game before. The game has done so much for me and my family. It's taught me so much and I've never actually gotten a chance to thank it."
You can watch "Dear Basketball" here. The 2018 Oscars air March 4th at the Dolby Theatre in Los Angeles.