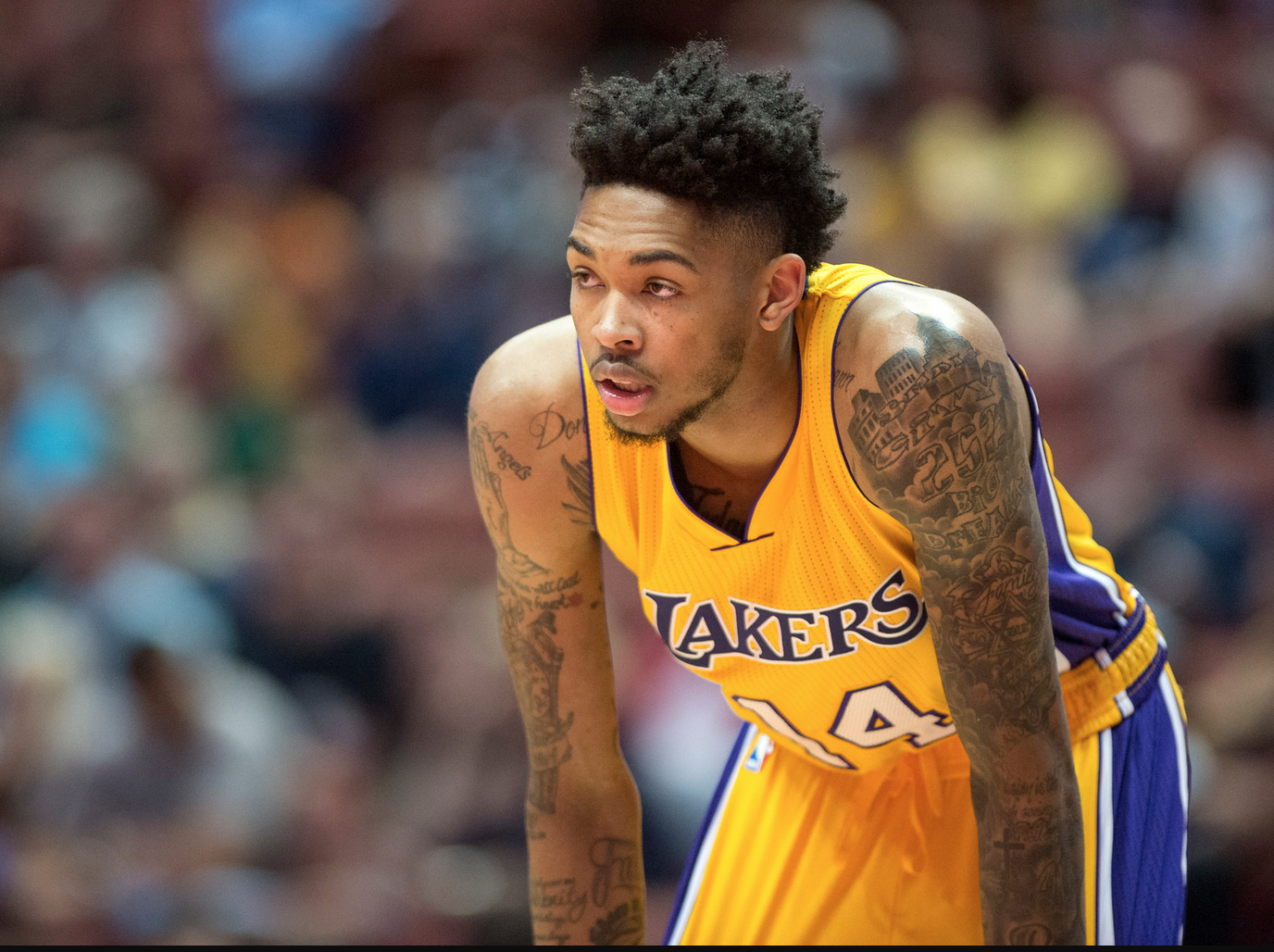 The Los Angeles Lakers continue to play poorly and lack a true identity. They started off the season on a hopeful note, winning six of their first ten games but since then their youth and lack of depth have shown. While they may not be a threat in the Western Conference this season, their young core consisting of D'Angelo Russell, Jordan Clarkson, Brandon Ingram, and Julius Randle should be formidable for years to come.
All the young Lakers have extremely high ceilings but the piece with the most potential may be forward Brandon Ingram. The Duke product has suffered a roller coaster of a rookie season after being drafted second overall, but we've still seen flashes of his scoring prowess that had him so highly-touted coming out of college.
While Ingram has the uncapped talent to be a top option in this league, he still needs to sort out some weaknesses in his game and reportedly, he has been hoping for Laker legend Kobe Bryant to accompany him in the gym and give him some pointers. Now after Magic Johnson recently said he wanted Bryant to be part of the Lakers front office, it seems that he is ready to take on a leadership role and assist Ingram with his game. Following from Bleacher Report's Kevin Ding:
Ingram has been longing all season for the chance to connect with Bryant, yearning to find out specifically "whatever he did his rookie year to get prepared" and generally about that killer mentality that Ingram called "unreal."

Ingram's wish came true Wednesday when he got a text message from Bryant—"What up, youngin? It's Kobe. Hit me up"—to open the door to what could be a wealth of information. Ingram initially didn't believe it was really Kobe.
As a young player in the NBA, especially on the Lakers, there's no better player to take advice from than Kobe Bryant. Whether it be how to handle the pressure that comes with playing in Los Angeles or how to get a shot off at will, the assistance of Bryant could do wonders for a player, especially for someone with the potential Ingram possesses. While we've been waiting for Ingram to consistently play quality basketball, we could see him grow right before our very eyes in the near future.