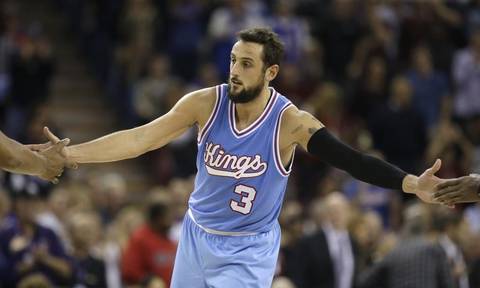 The Sacramento Kings have traded shooting guard Marco Belinelli to the Charlote Hornets for the 22nd overall pick in the draft. The trade was first reported by Adrian Wojnarowski of The Vertical:
Sacramento is trading guard Marco Belinelli to Charlotte for the No. 22 pick, league sources tell @TheVertical.

— Adrian Wojnarowski (@WojVerticalNBA) June 23, 2016
The trade will not go through until the league year officially begins on July 1. Charlotte will be picking the player for the Kings, as a result.
No word yet on whether or not Jeremy Lamb or Spencer Hawes are involved in the trade.