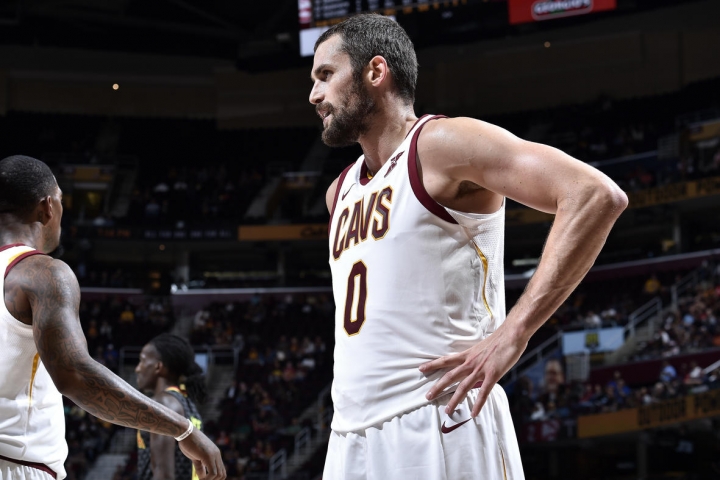 After a rocky 1-7 start to open their 2018 campaign and post-LeBron James era, the Cleveland Cavaliers were dealt a devastating blow on the injury front.
Kevin Love, who has only played in four of Cleveland's first eight outings due to injury, underwent foot surgery on Friday. According to an update from the Cavs, Love will be re-evaluated in six weeks.
Cavaliers forward Kevin Love underwent successful surgery on Friday, November 2 at the Hospital for Special Surgery in New York City, by Dr. Martin O'Malley, to address continued left foot symptoms. He will now undergo an extended period of treatment and rehabilitation, with the timeline for his return to basketball activity updated in approximately six weeks.
With no bonafide superstar in place, Kevin Love was viewed as Cleveland's incumbent backbone not only for this season but beyond. The star big man has dealt with various injury issues in the past so another early ailment certainly has to be worrisome.
The injury becomes even more of a grave concern when considering the extension Love was rewarded with this past offseason to remain in Cleveland. The Cavs inked him to a 4-year, $120 million extension as they expected him to operate as Cleveland's primary offensive weapon.
Love has proven more than capable of carrying a large load offensively, especially dating back to his days with the Minnesota Timberwolves. Even if Love was healthy, the Cavs are clearly now in full-blown rebuild mode and an extended absence for their focal point only furthers this notion.