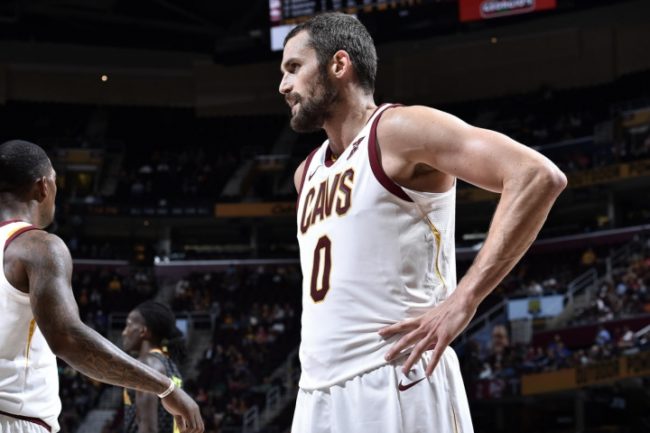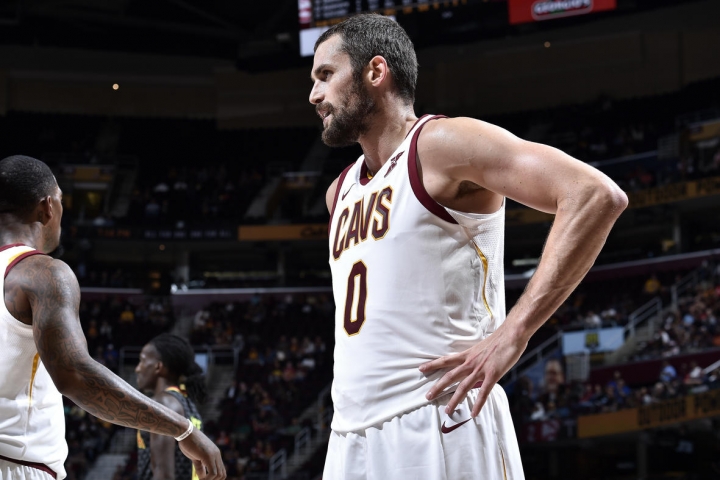 Since the start of preseason, Kevin was dealing with some bothering on his toe. At first, it was announced that he was dealing with foot soreness when he was ruled out on October 25th against the Detroit Pistons. On November 2nd, it was announced that Kevin Love underwent surgery on his left toe. He was expected to miss only six weeks and return mid-December.
ESPN's Rachel Nichols had Richard Jefferson, Kevin Love and Channing Frye as guests discussing the upcoming return of LeBron James to Cleveland and his impact on their careers. During the interview, Love was asked about the recovery process from his foot injury. He answered that currently, he is going to be in and out of the orthopedic boot and he also said that he expects to be back on the court after the new year.
The day before LeBron james returns to Cleveland, we check in with the Cavs – @KevinLove, @Channing_Frye and Richard Jefferson react in real time to JR Smith separating from the team, plus Love (foot) says for the first time that he expects to be back on court after the new year. pic.twitter.com/TyikP3MTYD

— Rachel Nichols (@Rachel__Nichols) November 21, 2018
As for now, the Cavs are last in the East and hold the worst record in the NBA with 2-14 record. Kevin only played four games at the start of the season and has been out with the toe injury since. During those four games, Love averaged 19.5 points, 13.5 rebounds and 3.5 assists in 34 minutes per game for the Cavs.