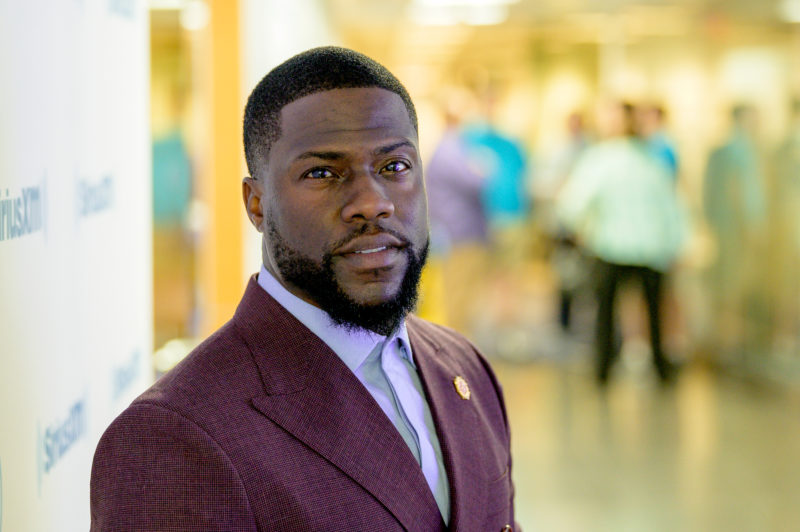 Actor and comedian Kevin Hart has reportedly suffered major back injuries after a crash over Labor Day weekend. According to TMZ, Hart was in the car with two other people when their vehicle veered off the Mulholland Highway.
Initial pictures of the accident show that the car smashed into a wooden fence near the highway. As a result, the roof of the car was completely smashed in. Police told media outlets that the passengers inside the car were found pinned to their seats. From there, the fire department had to saw off the roof to remove them from the car.
Take a moment to reflect… We coulda loss Kevin Hart yesterday. Be thankful God spared him cause the world woulda been sick if we woulda found out he didn't make it pic.twitter.com/lVar8RjuXW

— Spoken Reasons (@SpokenReasons) September 2, 2019
Afterwards, Hart and the driver traveled to the UCLA Medical Center. According to CBS News, the third passenger suffered "minor" injuries and sought out her own aid. Hart and the driver are believed to have suffered "major back injuries" during the crash.
Despite the seriousness of the car crash, Hart's wife, Eniko Parrish, has assured the public that the actor will be fine. She said, "He's gonna be just fine. He's good, everybody's good. Thank god." She added, "He's fine, he's awake."
We have still yet to hear about the status of the driver of the vehicle.