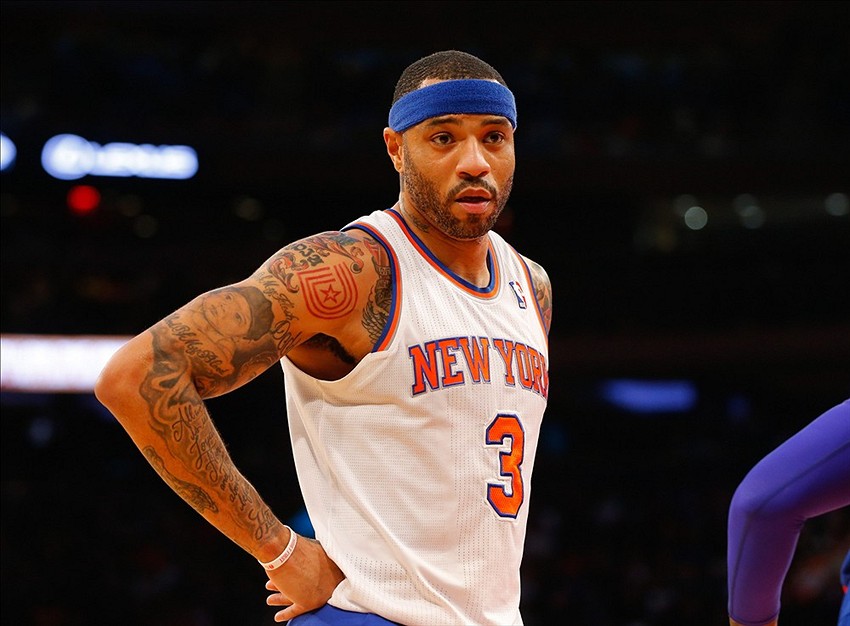 Former NBA star Kenyon Martin has reportedly apologized to Jeremy Lin for comments directed toward Lin after debuting his dreadlock hairstyle. According to Lin, courtesy of ESPN'S Ian Begley, Martin recently reached out to him to clear the air and to apologize for his "joke."
The following from ESPN:
"It was a great conversation. I think things were blown out of proportion, taken a little out of context as well. But me and him had a discussion where he was extremely courteous," Lin told reporters after the Nets' 117-83 preseason win over the New York Knicks. "Like, I'm actually impressed with how he handled everything. I'm thankful for the conversation we had, and I'm also sorry for some of the things he and his son kind of had to deal with in the aftermath [with fans writing insensitive comments on their social media page]."
After his comments went viral, Martin interviewed with Sports Illustrated. In the interview, Martin noted that his Instagram video was taken out of context. He explained that he intended to make a joke that he would have normally made in an NBA locker room setting.
Martin also detailed the level of backlash he received. Some of which included racist remarks to his young son.
"This was never meant to be racial," Kenyon Martin said in an interview with Sports Illustrated. "It was thought of as what would've been done in our locker room. It would've been jokes. We would've been making jokes. It's far from racist. I guess saying "Wanting to be black" made it racial. But I despise people that look down because of race. It was meant to be a "Ha Ha Ha" moment. If you watch, I was laughing in the statements. It got taken too far. I wanted to clear the air."
"I don't know Jeremy. He's had a few crazy hairstyles before and I had the same thought process: 'WTF.' But I wasn't trying to be racist. I didn't even know he did the Players Tribune thing. I recently erased the post off my page. People were sending messages to my son. Like, no. Say whatever to me and about me. I have thick skin. I know what my intentions were. But then those are the things that are coming across. You n—– this. Your n—– that."
Martin's comments were in jest but were mostly in poor taste. However, that doesn't excuse the racist comments made toward him and his son.
It's disturbing and quite telling that fans would deem it necessary to turn to racism to voice their feelings. There should never be any tolerance for racism from anyone. Good for Martin to make sure he corrected what he saw as an error in judgment.