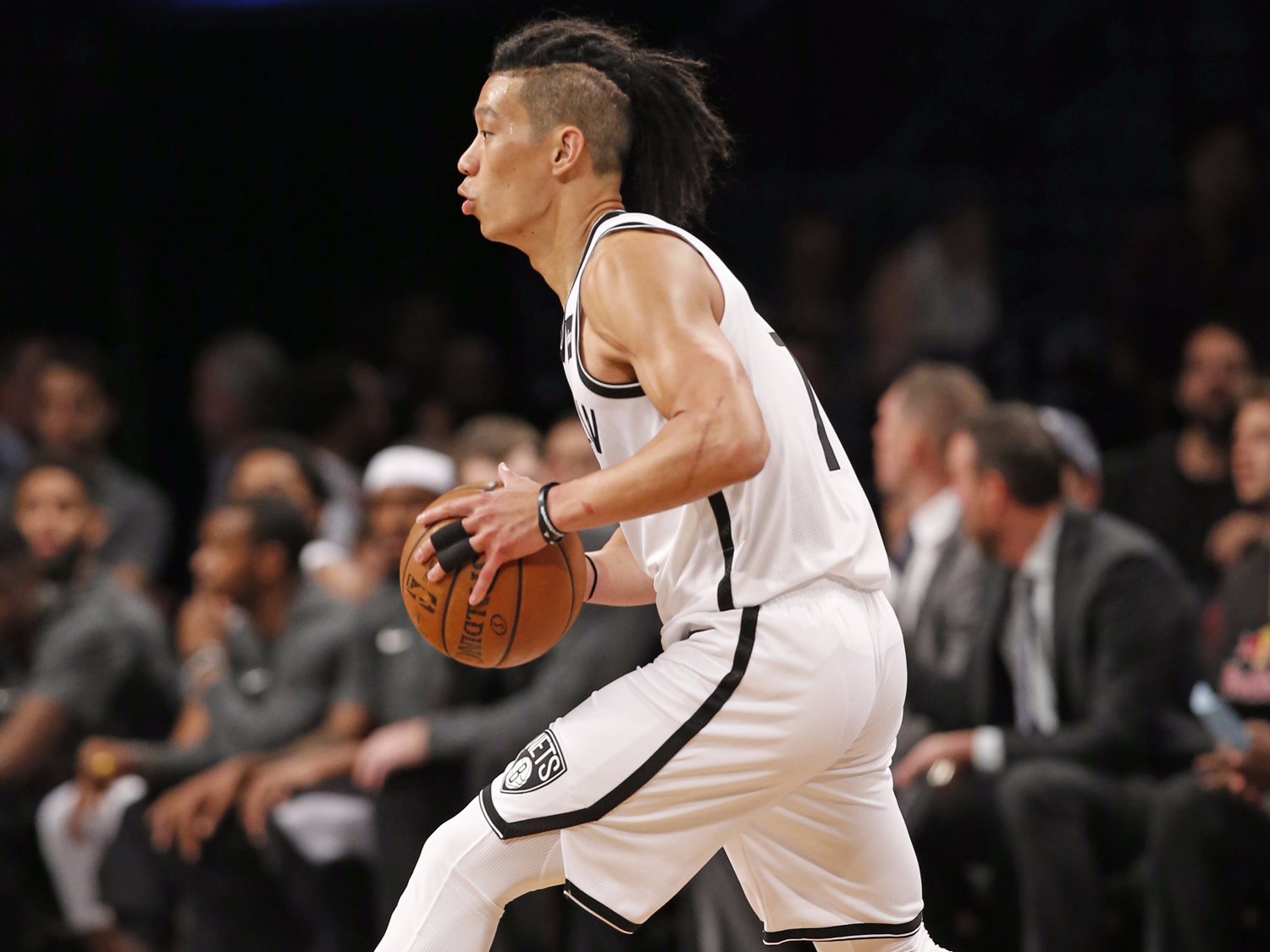 Brooklyn Nets starting point guard Jeremy Lin made headlines this week when he debuted his new hairstyle. Lin decided that over the summer he would start the process of growing dreadlocks.Lin put a lot of thought into his decision.
The 7-year veteran was wary of the backlash, according to a piece he wrote in the Players' Tribune, that he would receive if chose to go forward with his hair choice.
Dreadlocks are associated with Black culture and those who belong to the Rastafari movement. Not wanting to be thought of as a "culture vulture," Lin did his homework. Lin even received feedback from those on the Nets staff.
Following from The Players' Tribune:
I still wasn't sure. A recent conversation I had with Savannah Hart, a Nets staff member who's African-American, really resonated with me. I told her about my thought process — how I was really unsure about getting dreads because I was worried I'd be appropriating black culture. She said that if it wasn't my intention to be dismissive of another culture, then maybe it could be an opportunity to learn about that culture.
Former New Jersey Net Kenyon Martin was not so accepting of Lin's desire to lock his hair. Martin, in a later deleted Instagram video, accused Lin of "wanting to be black."
This is what Kenyon Martin said about Jeremy Lin: pic.twitter.com/GB6THhIcjM

— Anthony Puccio (@APOOCH) October 5, 2017
Lin on his Instagram, responded the way most people would not: with the utmost respect. Brooklyn Nets beat writer Anthony Puccio caught Lin's response.
Lin's response: pic.twitter.com/Pwon82Bjzx

— Anthony Puccio (@APOOCH) October 5, 2017
After a preseason game against the Miami Heat, Lin reacted to all of the publicity surrounding the "feud" between he and Martin.
Not surprising that @BrooklynNets @JLin7 is thoughtful addressing Kenyon Martin's comments on his hair, and how to move forward positively. pic.twitter.com/0VprzL8ALQ

— Dan Serafin (@DanSerafin) October 6, 2017
Lin says that it isn't about which side "won" the argument but rather that both sides come together as a "unified" group. As long as he is pleased with hairstyle, he should continue doing what he wants with his hair.