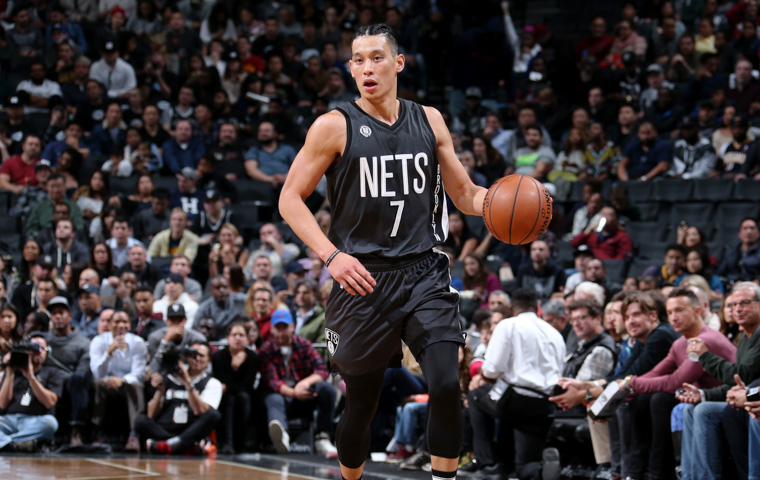 Under a new leadership in Sean Marks, the Brooklyn Nets have undergone a substantial overhaul during the past year. Change in culture, talent and staffing has transitioned the Nets into a team focused on the future, with the club's new regime determined to build its youth core up and stash draft picks for years down the road.
Moving on from the likes of Brook Lopez, Bojan Bogdonavic, Luis Scola and Quincy Acy has indicated the team's readiness to turn its attention towards the future. Now focused on a core of D'Angelo Russell, Caris LeVert, Rondae Hollis-Jefferson and others, the Nets are primed to be competitive in future seasons — as well as next season, according to Nets guard Jeremy Lin.
"We're making the playoffs. I don't care what anybody else tells me," Lin said, according to NetsDaily.
With stars such as Jimmy Butler, Paul George and Paul Millsap joining an already stacked Western Conference this offseason, the Eastern Conference playoffs seem more open for teams than ever before. This has led Lin to believe the playoffs are a realistic goal for his Nets, who finished with a league-worst 20-62 record last season.
"I think the sky's the limit – we've got a lot of great guys out here," he told reporters, according to NetsDaily. "The front office, those guys do their thing, the coaches, they're just as hungry as the players. Everybody really wants to win, that's the main focus."