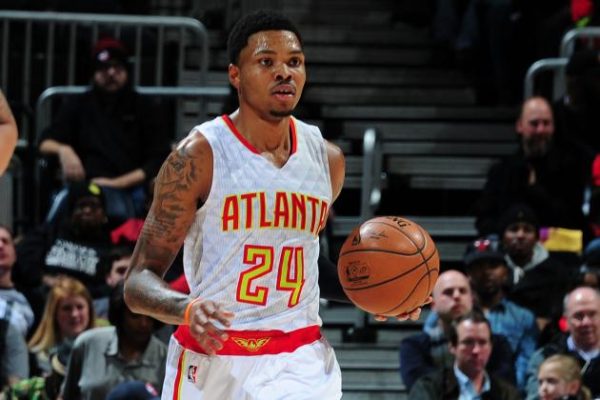 Atlanta Hawks forward Kent Bazemore was one of the most pursued free agents on the market this past summer, registering interest from several different teams. Among them were Atlanta, Bazemore's home before he entered free agency, and the Los Angeles Lakers, Bazemore's home three seasons ago.
Bazemore would ultimately re-sign with the Hawks on a four-year, $70 million deal during the first week of July. Despite receiving a four-year, $72 million offer from the Lakers, Bazemore chose re-upping with a team who truly valued his services from the beginning.
The Lakers, unlike the Hawks, failed to show Bazemore the respect he craved. They chose to decline his $1.1 million qualifying offer back in 2014, making him a restricted free agent. He would later leave the team and sign a deal with Atlanta.
"One thing you want in this league is to be wanted," Bazemore said (via Mark Medina of the O.C. Register). "They didn't pick it up for that little amount of money, so that showed how much they believed in me and my abilities. That closed that chapter."

…

"I still thank the organization for giving me a chance to go out and show I can play," Bazemore said. "There's no bad blood. But from the business side, they had their chance."
Bazemore has moved on from the Lakers, steadily improving and becoming a valuable two-way contributor since joining the Hawks. It's easy to see why he was so coveted in free agency last summer, and the Hawks recognized it at first glance.
Through four games so far this season with the Hawks, Bazemore is averaging 9.3 points and 2 steals per contest.