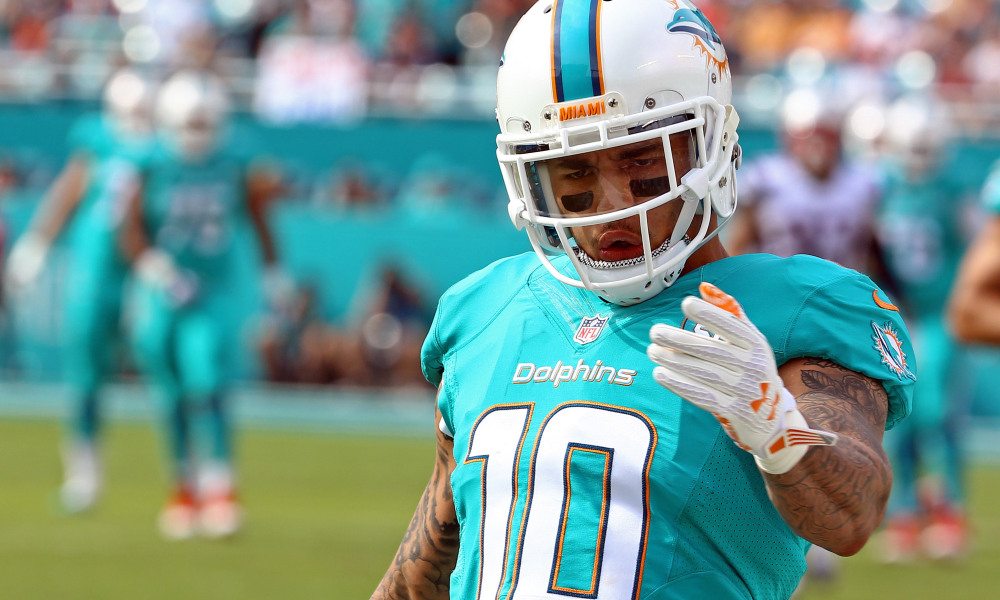 Kenny Stills, wide receiver for the Houston Texans, was arrested in Louisville, Kentucky, on Tuesday during a Breonna Taylor protest.
He faces a felony charge of intimidating a participant in the legal process as well as misdemeanor disorderly conduct and criminal trespassing.
The 28-year-old receiver was one of 87 people arrested while gathered at a protest outside of the home of Kentucky Attorney General Daniel Cameron. Stills was booked at 11:36 p.m.
Taylor, 26, was killed by three plainclothes Louisville Police officers on March 13, 2020. The officers entered Taylor's apartment while executing a no-knock search warrant while looking for Jamarcus Glover and Adrian Walker, neither of whom were present in the apartment. Taylor's boyfriend, Kenneth Walker, shot at the officers when they entered, thinking they were intruders. The officers fired 20 rounds back, killing Taylor. None of the officers involved have been arrested, and no drugs were found at the apartment, the purpose of the search.
The officers arrived in an unmarked vehicle and were not wearing body cameras.
"Good trouble" with my brothers and sisters- organized by @untilfreedom.

Arrested for peacefully protesting. While Breonnas Taylor's murderers are still out on the street.#ArrestTheCops #JusticeForBreonna#BlackLivesMatter pic.twitter.com/GmJUjl7Ezv

— Kenny Stills (@KSTiLLS) July 15, 2020
Walker, whose gun was licensed, faced charges of first-degree assault and attempted murder of a police officer but has since had those dropped. He could still face a grand jury if those charges are reexamined by the city, state, or federal government.
Stills' agent, Ryan Williams, posted the following in the aftermath of the wide receiver's arrest:
Kenny Stills:
– stood on a lawn
– asked for justice
– got arrested

Cops that killed Breonna Taylor:
– kicked in her door
– killed her
– didn't get arrested@KSTiLLS has officially spent more time in jail fighting for justice than the known killers who killed Breonna Taylor.

— Ryan Williams (@RyanWilliamsA1) July 15, 2020
Stills entered the NFL in 2013 out of Oklahoma. He played two seasons with the New Orleans Saints, followed by four with the Miami Dolphins. The 2020 season will be his second with the Texans after being traded to Houston with tackle Laremy Tunsil. He has 299 career catches for 4,699 yards and 36 touchdowns.