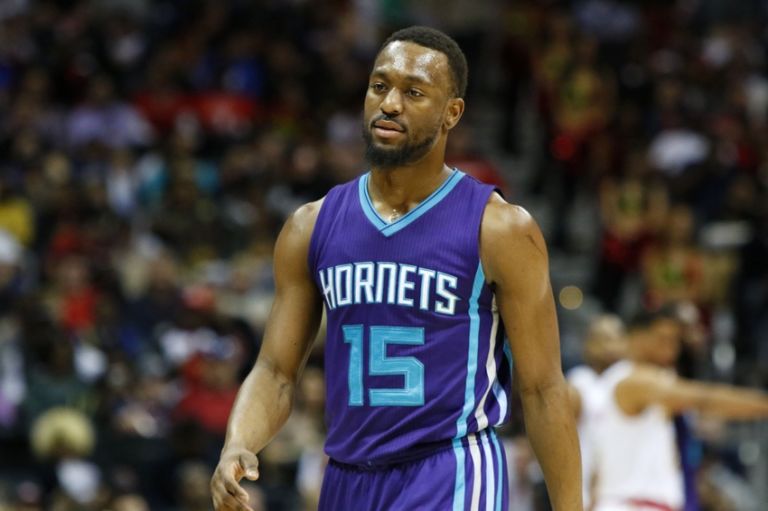 Charlotte Hornets point guard Kemba Walker underwent successful surgery on his left knee, the team announced on Wednesday:
The Charlotte Hornets announced today that guard Kemba Walker underwent a successful minor arthroscopic procedure on his left knee. Typical recovery time for Walker's procedure is approximately six weeks.
Walker underwent surgery to repair a torn meniscus in the same knee in May of 2016.
Given that this recent surgery was both minor and successful, all signs point to Walker being just fine for the 2017-18 season. While no surgery is a good sign, there are many more serious surgeries than this one.
Walker had a career year for the Hornets, averaging a career-high 23.2 points to go along with 5.5 assists and 3.9 rebounds per game. Walker had his best season from an efficiency standpoint, shooting career-best percentages from the floor (44.4) and from three-point range (39.9 percent).
Unfortunately, Walker's individual success didn't translate to wins for his team. Despite entering the year with playoff hopes, the Hornets went 36-46, finishing 11th in the Eastern Conference.
The NBA Draft Lottery took place on Tuesday, and the Hornets will draft 11th overall this June.