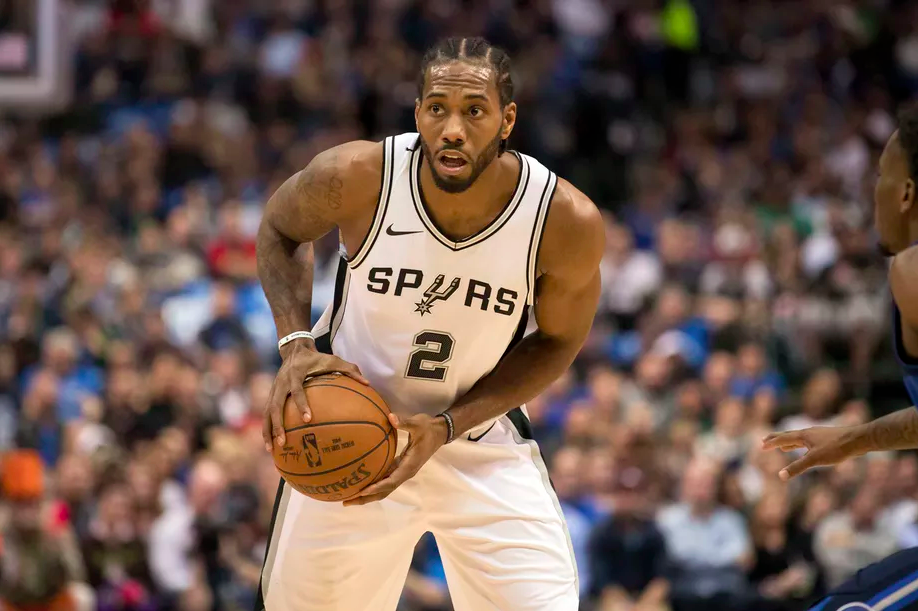 According to reports, Kawhi Leonard and Spurs head coach Gregg Popovich held a meeting in California Tuesday amid earlier reports that Leonard no longer wants to be a Spur. Adrian Wojnarowski of ESPN reports that the meeting had been a result of weeks of persistence from Popovich.
The rendezvous is said to have gone well and that both parties plan to keep an open line of communication, according to a tweet from Jabari Young of the San Antonio Express-News.
Told Kawhi and Popovich did meet today, described as a "good" conversation. Expecting more dialogue in the future #Spurs #NBA

— Jabari Young (@JabariJYoung) June 20, 2018
However, ESPN'S Zach Lowe reports that the MVP candidate is firm in his decision to eventually play for the Los Angeles Lakers.
Following from ESPN,
With Leonard, obtaining such assurance may not even be possible. No one knows whether they can trust the word of the advisors around him. There are deep suspicions that Leonard has already decided he wants to play for the Lakers.
Even with a positive word coming out of the meeting between Leonard and Popovich, there is a growing feeling that Leonard has already made up his mind about how he would like to move forward.
The tension between the Spurs and their franchise superstar possibly was exacerbated by the public comments from Popovich and teammate Tony Parker on the way Leonard handled his recovery from his quad injury.
Following from Adrian Wojnarowski and Ramona Shelburne of ESPN,
Leonard had told confidants that he did not want to sit down with Popovich and has been purposely difficult for the Spurs to reach recently. Among the issues, Leonard is angry over what he believes was the Spurs' mishandling of his quad injury, and he remains irate with public comments from teammate Tony Parker and Popovich that he felt were not supportive of him, league sources said.
The Spurs have let teams interested in pursuing a deal know that the organization will continue to have an extended dialogue with Leonard with hopes of reconciling some of their differences, according to ESPN.