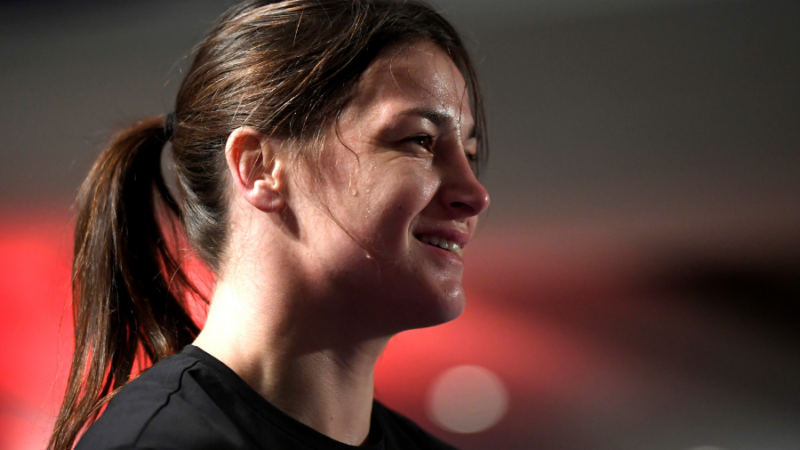 In the midst of the 2022 NFL Draft and 2022 NBA Playoffs, the weekend's most impactful sporting event will be held at Madison Square Garden. In what is being billed as the biggest fight in the history of women's boxing, seven-division champion Amanda Serrano will challenge undisputed lightweight champion Katie Taylor. As the fight nears, Taylor has become convinced that it is the biggest event in the sport, regardless of gender.
"This fight is genuinely the biggest fight in boxing as a whole right now," Taylor told DAZN.
"It's years and years later we're still talking Muhammad Ali and Joe Frazier kind of fights. I think years and years later from this fight people are still going to be talking about Katie Taylor versus Amanda Serrano."
In 20 fights, Katie Taylor has emerged with an unblemished record and built a massive fan base in the U.K. Now, she'll share the ring with her most dangerous opponent, Amanda Serrano. While Taylor is the more natural lightweight fighter, Serrano's power poses a unique threat to the undisputed champion.
"Amanda Serrano is a fantastic fighter, she's a great champion and she's not here for no reason. She deserves this opportunity as well," she added.
"She's been pioneering her own way and that's why this fight is the best in female boxing history.  We have champion versus champion. The best versus the best and this is why this fight is so special."
The special event will be held just a few blocks away from Times Square on April 30, 2022. Check out the fight's trailer below.