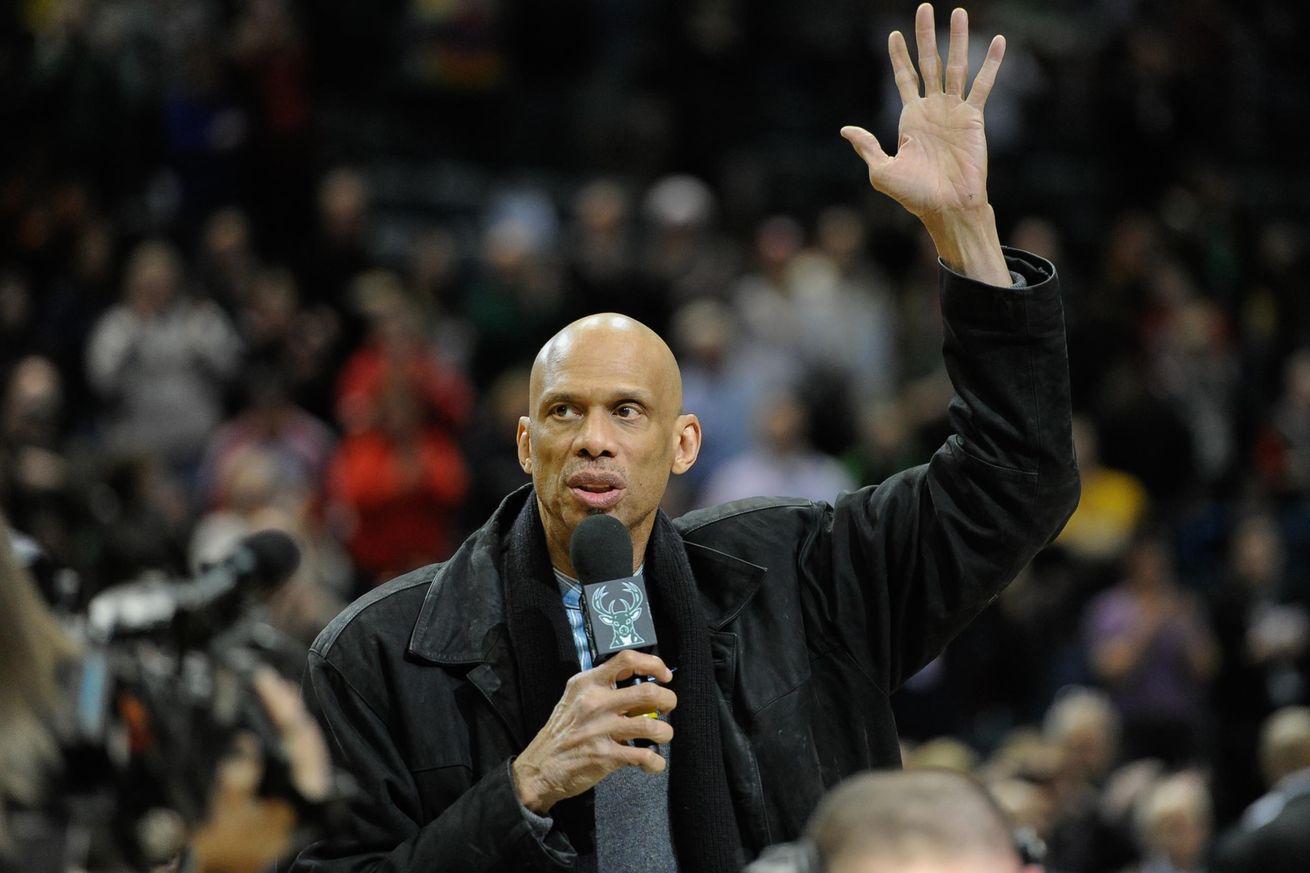 The NBA is on the verge of the taking over the NFL as America's premier sports league according to Kareem Abdul-Jabbar and the article he wrote for The Guardian.
Abdul-Jabbar was by no means predicting an all-out revolt against American Football by the public. In fact, he cited that as of now football is still catching a massive audience.
Football fanatics need not panic: polls show it's still far ahead of both baseball and basketball in popularity. The 2017 NBA finals averaged 20.4m viewers (a 20-year record), which is roughly the same as the NFL's regular Sunday night audience of 20.3m, and nowhere near the 2016 Super Bowl über-audience of 111m. Based on just those numbers, football is still kicking professional basketball, baseball and hockey through the goal posts. But America can be fickle. And the Magic 8-Ball of our cultural zeitgeist says, "All signs point to the NBA replacing the NFL as the league of America's future."
The NBA Hall of Famer shared his reasoning for what he believes will act as the underlying causes for the shift in audience volume.
In the article, Abdul-Jabbar mentioned that the increased risk of CTE, as well as the overall ultra-physicality of the sport, could be turning off fans to football. He furthered the point by alluding to an ESPN poll that showed basketball "is the most popular sport among American youth, both boys and girls, while football has dropped to third place."
Aside from the safety concerns and the slight but apparent decline in the sport's popularity, the NBA champion gave credit to the NBA for allowing a more open forum to discuss pressing issues.
The NBA has been more tolerant of its players' freedom of speech. Players and coaches from many teams have silently protested and spoken out to the press. LeBron James, Kyrie Irving, Jarrett Jack, Alan Anderson, Deron Williams, Kevin Garnett and others wore "I Can't Breathe" T-shirts during warm-ups in 2014 to protest the death of unarmed Eric Garner by police. Steph Curry and Kevin Durant continue to speak out.