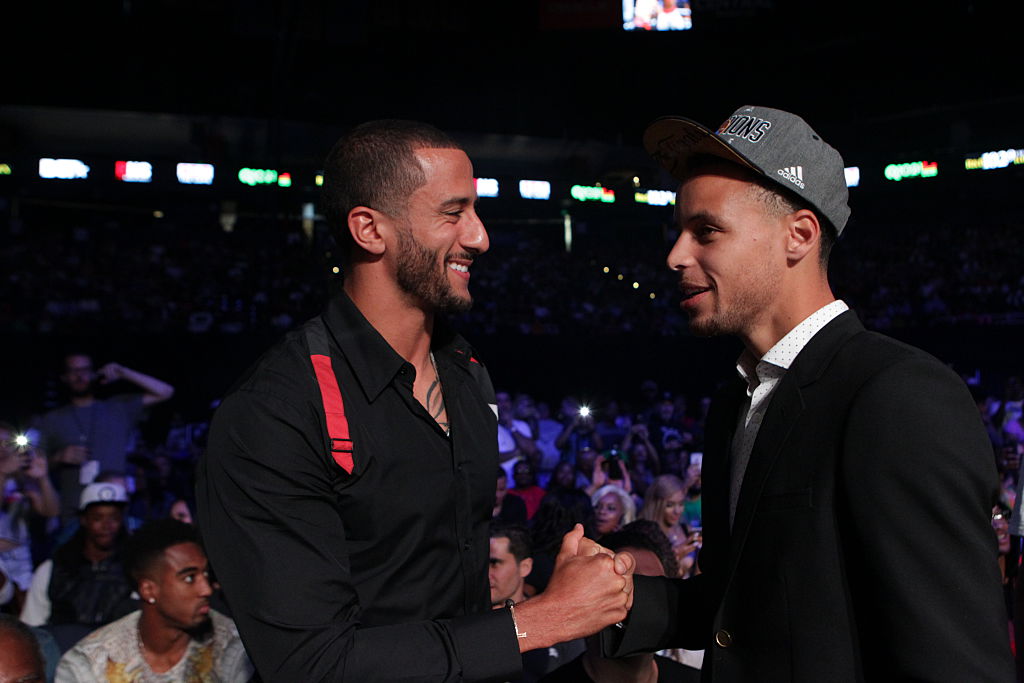 In recent years as racial tensions have begun to rear their ugly head yet again, professional athletes have involved themselves in the movement for an even playing field. Even when we saw LeBron James and other NBA stars speak out against police brutality in the deaths of Trayvon Martin and Eric Garner, it showed the importance for athletes to use their immense global popularity to place a spotlight on certain issues in society.
However, no athlete has made a bigger sacrifice than ex-NFL quarterback Colin Kaepernick. Since the then San Francisco 49er decided to take a stand by taking a knee during the National Anthem, Kaepernick has faced endless media scrutiny and has even lost his job as a professional quarterback just for doing what he thought was right. Though Kaepernick has an endless amount of critics, other athletes from all sports have shown their support for the movement Kaepernick has started.
One of those supporters is two-time MVP and Golden State Warriors guard Stephen Curry. Curry recently attended the Carolina Panthers game in San Francisco when they headed West to play the 49ers and gave his candid views on Kaepernick and his protest in a conversation with Scott Fowler of the Charlotte Observer:
Said Curry of Kaepernick: "He definitely should be in the NFL. If you've been around the NFL, the top 64 quarterbacks, and he's not one of them? Then I don't know what game I'm watching.

"Obviously his stance and his peaceful protest when he was playing here kind of shook up the world," Curry said, "and I think for the better. But hopefully he gets back in the league – because he deserves to be here and he deserves an opportunity to play. He's in his prime and can make a team better."

Curry said, though, that he hoped most of all that from Kaepernick's protests that "all that he's gone through in the past year actually leads to some awakening."
It's hard to debate Curry's line of thinking, as Colin Kaepernick has really started this iconic movement of protesting the anthem with his courageous decision last season.
Though it cost his job, what Kaepernick did and continues to do off the field left an imprint on the sports world and in the social realm where more and more people are starting to fight back for equal rights. We've seen an increasing number of athletes protest the anthem themselves and that held true for Week 1 of this new NFL season as multiple players continue to carry on Kaepernick's actions with him out of the league.