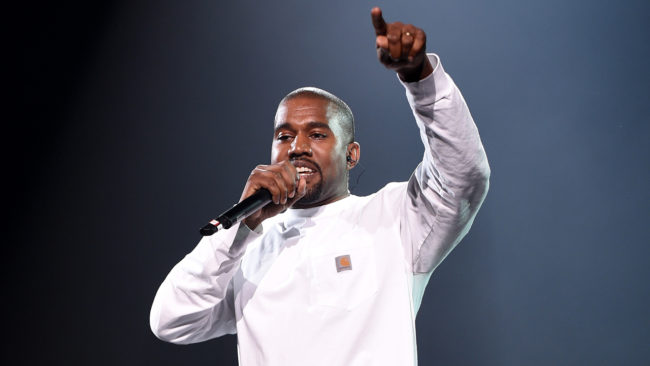 In the midst of Kanye West's antics, his dispute with Rhymefest and his wife meeting with Donald Trump, the Chicago native has found time to release his first album since 2016's The Life of Pablo. Unlike The Life of Pablo, West's newest body of work is possibly his shortest and most concise. In just seven tracks, Ye manages to touch on topics such as fatherhood, marriage, self love, celebrity culture and everything Kanye West related. In addition to touching on a wide array of topics, West's newest project features the likes of Ty Dolla $ign, Kid Cudi, Charlie Wilson, Jeremih and Nicki Minaj. While West produces all of the tracks on Ye, he does get a touch of inspiration from the likes of Che Pope, Mike Dean and Tony Williams.
One of the most notable tracks on the latest G.O.O.D Music release is "I Thought About Killing You". On this four minute track, West focuses his mind on depression and self care . On the track's opening verse, Ye touches on thoughts of self worth that he's been grappling with over time. West says, "Today, I seriously thought about killing you/I contemplated, premeditated murder/And I think about killing myself, and I love myself way more than I love you." Later in the track, West also raps, "I need coke with no rum/I taste coke on her tongue/I don't joke with no one/They'll say he died so young/I've had a bad case of too many bad days." Other standout tracks like "Ghost Town" and "Violent Crimes" also have their stand out moments. Most notably, "No Mistakes" shows the evolution of Kanye West as a producer and artist. The track stands out because of its quality and ability to balance Kanye's vocals and production alongside Charlie Wilson. The track also features quotable lines like "Let me make this clear, so all y'all see/I don't take advice from people less successful than me, huh?/Ain't no love lost, but the gloves off/And we up in this b*tch until they turn the club off."
Given West's antics and persona over the past few months, it would be hard to see this project getting the fanfare and attention that his past projects have received. Nevertheless, it will be the talk of the town alongside the on going Drake–Pusha T feud. What did you think of the album and where do you think it ranks among Kanye's discography?