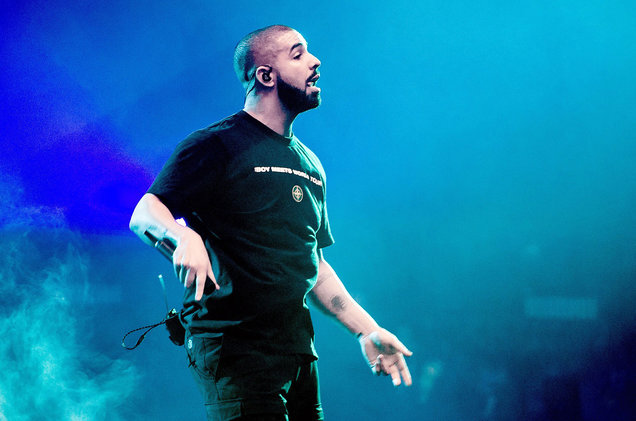 Drake is at the center of Hip-Hop's biggest feud to date and this time, he's taking aim at one of the best lyricists in the world of rap. On his newest record, "Duppy Freestyle", Toronto's own is taking shots at G.O.O.D Music President Pusha T and he's not holding back.
Drizzy kicks off the freestyle by taking shots at both Pusha T and Kanye West by rapping, "So if you rebuke me for working with someone else on a couple of vs/What do you really think of the nigga that's making your beats?/I've done things for him I thought he never would need/Father had to stretch his hands out and get it from me/I pop style for 30 hours, then let him repeat/Now, you popping up with the jokes, I'm dead, I'm asleep."
Later on in the record, Drake continues to question Pusha T's street resume by saying, "Don't be ashamed/There's plenty of n*ggas that do what you do/There's no Malice in your heart/You're an approachable dude/You may have sold to college kids for Nikes and Mercedes/But you act like you sold drugs for Escobar in the 80's."
Drake's newest record comes just hours after King Push released his latest album, Daytona. On the album's outro, Infrared, Pusha T raps, "It was written like Nas but it came from Quentin/At the mercy of a game where the culture's missing." Later on, Pusha T takes shots at Birdman and Lil' Wayne by rapping, "Oh now it's okay to kill Baby/N*ggas looked at me crazy like I really killed a baby/Salute Ross 'cause the message was pure/He see what I see when you see Wayne on tour."
"Duppy Freestyle" and "Infrared" are just a long line of shots that have been thrown back and forth between Pusha T and Lil Wayne, Drake and Birdman. However, it looks like "Infrared" might be the straw that broke the camel's back. We may have a solid rap beef on our hands. Let's see if Pusha T responds.